The Paradise Papers
Forum rules
Welcome to the News, Current Affairs & Debate subforum.
This forum is the place for intellectual discussions relating to news, current affairs, or philosophical & scientific debates. There are some guidelines that apply specifically to posts in this forum, of which you will be expected to have made yourself aware before participating. They are as follows:
Intellectually stimulating topics only.

If you can't have a deep discussion about something, it does not belong here.

If you're going to post, have something to say.

When you make a new thread, write the initial post in a way that provides an introduction to the topic and invites further discussion. You could tell us how you feel and why, but always aim for constructive responses that further a discussion about the ideas involved, rather than a simple list of people's views. (Instead of asking "Are you a vegetarian?", discuss some of the arguments involved.) This guideline likewise applies for responses to topics.

Write using good English. That means full sentences with proper capitalisation, punctuation, spelling and grammar.

No one is perfect, though; this is not an invitation to criticise others for minor mistakes.

Be nice.

This is a forum for rational discourse, not flame wars. No one is always right. Be respectful of other people's views and accept that we are all entitled to our own.
These guidelines will be enforced by the moderators based on their best judgement, and anyone who does not take them seriously will lose the privilege of posting here. Spammers will be banned from the entire forum.
The International Consortium of Investigative Journalists have just released their discoveries from a cache of documents leaked to the German newspaper, Süddeutsche Zeitung, and gives the world further insight to how the rich and powerful hide their money.
https://www.theguardian.com/news/series/paradise-papers
Named in the papers are US Secretary of State Rex Tillerson and US Secretary of Commerce Wilbur Ross, HM Queen Elizabeth, Facebook, Twitter, Lord Ashcroft, executives at Glencore, Justin Trudeau's fundraiser...
House Cup 2016 - Team Westeros
House Cup 2017 - Team Lion King
Year Cup 2017/18 - The Far East
---



TheBrunswickian

Jesse4Admin2020
First name: Jesse
Posts: 3004
Likes received: 387
Joined: 30th January, 2014, 11:49 pm
Location: Melbourne
Country:

Team: The Far East
---
They said when the Panama Papers were released they were only the tip of the iceberg, so this is hardly surprising. And I imagine this is just below the tip.

Still, pretty depressing.



Member of the Month
First name: Jack
Posts: 10164
Likes received: 676
Joined: 12th June, 2012, 7:00 pm
Location: London
Country:



---
What's new, the rich get richer and the poor get poorer, at least in America. Gawd I love our economic system and policies



wolbre04

Not the Serial Killer
First name: Brennan
Posts: 526
Likes received: 84
Joined: 1st November, 2017, 7:04 pm
Location: The Great White North (Minnesota)
Country:

Team: The Wild West
---
The papers don't really show any connection with the Trump administration and Russia. I think a lot of this is being sensationalized, unlike the Panama Papers.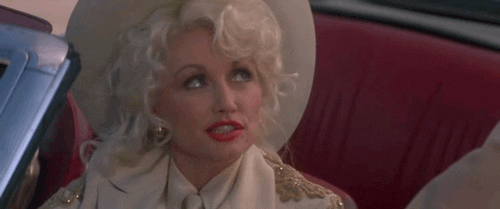 Dolly

hotty & country singer
Posts: 3312
Likes received: 666
Joined: 19th July, 2015, 11:50 pm
Location: Tennesee
Country:

Team: The Wild West
---
The parts of the papers dealing with the Queen's investments are amusing to me. "Oh, the Queen is avoiding tax", is what it sounds like people are saying, without realizing that
she chooses to pay taxes
, 'cause it's
her
government.



ConnorM

Sir Conor the Incompetent
Posts: 451
Likes received: 106
Joined: 14th December, 2013, 11:21 pm
Location: NY
Country:

Team: The Far East
---
---
Recently active
Users browsing this forum:
CommonCrawl [Bot]
and 30 guests