STORY TIME!!: Your First Experimentation
Idontknowwhereiam wrote:one thing led to another and the next thing I know we were jerking each other off behind the shed then for 3 years

Boop boop



Snoop

Member
Posts: 1095

Joined: 29th May, 2013, 6:07 pm
Location: Chester
Country:
---
My friend and I used to make out a lot when we were like 7/8 to reenact sex scenes from James Bond.
[4:07 PM] Aman: It's not incest unless it's straight sex



Naterion

Member
Posts: 1331

Joined: 30th January, 2013, 1:09 pm
Country:
---
First time was with my best friends, when we was in primary school, and we used to play a game where we had code names for different thing. For example, blowjob=pencil sharpener and 69=1. We used to suck each other but not to orgasm at first then one of us stopped doing it with us so it was just 2. We sucked each other in school, at home and where ever we was, like at the park. Eventually we moved on to sex and we used to swap between top and bottom. We would lube up and then fuck each other till we cummed. My friend used to like rimming so he would usually do that before sex. One school year I fell out with this friend and moved into a different friendship group. I grew close with this one lad, he was black and when his mum went away he came to stay at my house. We slept in the same bed and as 14 year olds we had 'needs'. This one night he started flapping his dick in my face joking around then as I spoke he put it in my mouth. So i took the opportunity and started to suck. I had experience at it from my old friend so I gave him the best blowjob of his life. After he cummed down my throat we fell asleep. We never mentioned it but then next time we was in bed it all happened again and we also did it at parties. This one time we was in this bed and I was sucking him off and our other friend came in and asked if he could sleep in our room with us. As we was both drunk I kept on sucking his cock and the other friend came and got in the bed. He eventually heard the sound of the blowjob and looked under the covers. He was freaked out at first but he got his cock out. Before I knew it he was jerking off and then wrapped my lips around his cock. This was amazing as I had a huge black cock in one hand and atleast 9" of white cock in the other, they were both uncut so I could stick my tongue underneath there foreskin to stimulate there glands. I sucked them both off until they both cummed down my throat and I swallowed both there loads. I slid back up in the bed and fell asleep between them both. When I woke up in the morning they was both hard so I thought fuck it and sucked them both off again, I guess that was the best wake up call they ever had.
L_stapleton

New Member
Posts: 1

Joined: 3rd July, 2014, 8:42 am
Country:
---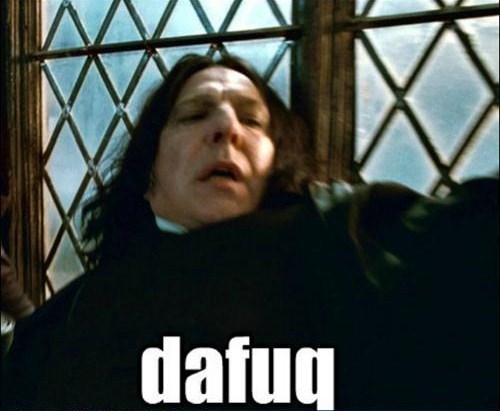 This thread.
Dm's open for attractive members of the bourgeois.



Charlie

Ee aye ee aye oh
Posts: 2003
Likes received: 58
Joined: 18th November, 2013, 6:19 pm
Location: England
Country:
---
Not much really, I messaged a guy on Hornet, and he came over xD



Calcifer

Some Hypersexual Puppy Cat Thing
First name: Calum
Posts: 961
Likes received: 61
Joined: 30th June, 2014, 3:12 pm
Location: England
Country:

Team: The Far East
---
Yeah mine's quite boring. When I was like 13 I met up with a guy from school who was curious and we started making out, then tossed each other off. 3 years later he became my fuck buddy and occasionally still is.



carstairs

New Member
Posts: 47

Joined: 26th June, 2014, 5:17 pm
Country:
---
Well there was this one time where I sucked an imaginary dick... No never done anything.



Hayden

Member
Posts: 305

Joined: 10th January, 2014, 4:05 pm
Country:
---
Growing up my cousins(three of them) moved in because both of there parents passed away. The youngest was 3 years older then me. After about 1.5-2 years of living in the same room we started to do stuff. We started by giving each other back and foot massages. Then we started to strip and suck. And to end all of it I started to give him a massage and had the nasty with him and we stopped. 2 months later he got arrested with the possession of crack and weed. And when he was arrested he was super drunk.



ak_gayboy

New Member
Posts: 4

Joined: 7th July, 2014, 6:34 am
Location: Anchorage, AK
Country:
---
(Whoops, after posting I realized I bumped an inactive thread
Sorry everybody!)
Well, I haven't told more than two people this. Ever. But, well... This is anonymous, so... Whatever, I guess. At first, it will be told with a linear perspective of time, but since it details my jumping back and forth between two fuck buddies and my shifting opinions on them, the story won't always be in order. However, it makes more sense this way for those who read it, I think. I do not blame my brother, since he was 12-14, and stupid, and never made me do anything. He was creepy and gross but who isn't at that age? And never again has he done anything like it. My two fuck buddies, however... I do blame them, for many things. Especially Thomas.
When I was... I dunno, 7-9, maybe? My big brother, who would have been 12-14 at the time, always took me into the basement and sat me down on this couch whenever my parents left home. This story isn't really about him, so if you're not interested in hearing how my brother and I fooled around, don't worry, it's only a small component to this... So, he basically told me all there was to know about sexual organs and intercourse. I remember being totally grossed out when he told me "Dad stuck that in a hole that mom has near the same spot, took it out, and stuck it back in again until stuff came out, and that stuff makes the baby!" LMAO HE EXPLAINED IT SO CHILDISHLY XD But, he then somehow ended up showing me his dick, and basically asked me to give him a handjob ("Just rub it up and down really fast.") I asked why he couldn't do it himself, he said that he was told by our cousin it felt better if someone else did it (Years later, I realized that this meant the two had probably fooled around a little bit, and by "He
said
it felt better" my brother probably meant "We jacked each other off and it was awesome and I'm a horny teen, so do it again." As far as I know, though, both are 100% straight... I guess... Lol). I didn't want to because I thought it was a little weird, but he stuck his hands down my pants and it felt really good, but he didn't stroke my dick or anything. He just put his hands there for a millisecond and then pulled them out. I think I only agreed because I thought he might touch me more. To this day, I am surprised at how quickly he finished. It got on his shorts and the couch, and he made me help clean it up. 9 year old me compared it to a volcano... I remember very clearly XD I don't consider this my first homosensual experience, because I got nothing really in return. Additionally, (Personal body info warning)
He also looked at my dick, if I remember correctly it was erect and at the time very curved to the left. Today it is less extreme, but I think he didn't understand that erection angle changes with age. He thought it'd be a problem for me if I was ever having sex with a woman, so he tried to 'bend' it and train it to naturally be in the middle. This hurt, but I don't consider it abuse because he stopped as soon as I told him it was uncomfortable. To this day, my dick is a liiiiitle more curved to the left than most people's, but not nearly as much.
A couple of days later, I was at this friend's house. Let's call him Thomas for this story. He was my best friend, we told each other everything, and talked a lot about the girls we had crushes on (Obviously I am 100% gay, but I had no idea at the time, and I just picked nice girls that I liked). I told him about what my brother did and told me (I literally confused the word erection with "Excursion," and told him that, and two weeks later said I was wrong, "It's actually Excalibur." Yes, I was... A little confused
) But he basically said "Do you want to try that?" I trusted him, and I knew that he wouldn't take advantage of me, He'd do to me whatever I did to him. So, I just rubbed his dick through his pants, and he did the same to me. I (Think?) We were both old enough to get erections. It felt so awesome to me! We probably also did in underwear, too, but were too nervous to do it naked at first.
This escalated for many years, until we were actually like jacking each other off, not just sort of rubbing. We were actually doing it for climax, not just because it felt good. We both developed the ability to ejaculate, and this made things more...
Complicated.
For one, he became more... Controlling. We'd have these sleepovers where he'd sleep under a big blanket on the floor, and all night be jacking each other off, then go to the bathroom and finish ourselves. We each finished 2-3 times each night. (I was maybe 12). We were a little afraid to finish each other. We also dry humped, it was so amazing! The masturbation was always just...
Okay
in my mind. The dry humping felt sensual and very good, though.
Meet my other fuck buddy - Flash back a year or so to when I was 11ish. For this, we'll call him Henry. After Elementary, I was REALLY pissed off at Thomas for telling this girl I liked her (Again, I was an idiot to think I was straight lol). So, I decided I'd had enough of him spilling me secrets like that, but always having a 'girlfriend,' if you can even call it that when it's only a stupid playground relationship, to go to. They were all over him, while I meanwhile never got any of my crushes. Besides, he'd started to only focus on the sexual parts of our relationship. I felt like it was all he cared about, because he insisted we do it every time we hung out, and it was always the centerpiece of whatever we did. There was one time I remembered very well, when he sort of dry-humped my ass standing up, and I was like yelping in fear... It was so foreign to me. It was so inexplicably
gay.
But... To my own surprise, that didn't bother me. I was so afraid, and I felt so taken advantage of, because he didn't really let me say no. But, part of me knew that it felt really, really good. This was the first time something happened between us that can't be written off as straight boys 'helping each other out' and I knew I liked it. It scared him though I think, and it didn't happen again, so I went to Henry.
Henry was sort of my fresh start as Middle School began. I had always known him, but not very well. I got to know him better, and at his house we watched that Shrek is Love, Shrek is Life thing. Another guy was there, but he left soon, and it was just us playing Halo on his Xbox. I sucked, so I was getting kind of bored lol. We were joking about the Shrek video, and he said something like "I'm gonna Shrek you!" And climbed over me. I had been sort of laying on the ground, so he sort of sat just behind my but and rubbed his groin into me. It felt really, really good. I was panicked because I knew I had wanted to avoid this and that's why I'd broken away from Thomas, but... I couldn't deny how awesome it felt, and it seemed like he enjoyed the sensual intricacies to it, like I did. I would later realize this meant that he, unlike Thomas, was actually into dudes. So, I let him do it. He only did for a few seconds, but then backed off, and we laughed it off awkwardly. Soon though, I was feeling so...
Cold.
Now that I had felt what it was like to have another boy's warm, forceful body pushing up against me, and I knew he was willing to do it... I needed it. I made a big point of sticking my ass into the air, I was probably way too obvious about it. Eventually, he was like "Wtf man, do you
want
to get Shreked?" I said nothing, and eventually was like, "N-No...?" But he did the whole "You obviously do." thing, and eventually he put his arm on my back and pushed me to be lying down again, sitting behind me and rubbing his now slightly hard dick against my body. We just stayed doing this for a few minutes and it felt so good, so he wanted to switch with me. I did the same thing, and eventually we ended up in a more traditional... Doggy style position instead of the bottom person laying down. I told him about how bad Thomas had been and he promised to not just use me for sex. The Jaws music played in my mind, but I ignored that instinct. We did it every time we were at his house, and both of us were really cautious about not thinking of ourselves as "gay," so we always called it "Shreking." Silly, right? Eventually, we started doing it without our shirts or pants on, and it began to click with me that I was definitely bisexual (Which, y'know, I'm not, but... Kids think the darnedest things, right?). It just felt so good to have my half naked body against another boy's half naked body, the heat radiating off it. There was a primal instinct there. I thought of having sex with a woman, and what straight guys looked for, and I pictured them as looking for a woman with a cold body. Which is weird, and probably not true. They probably like body heat, too. But in that moment, I saw body heat as a quality of males that was desired in males, and the fact that I wanted it told me I definitely liked to be close to other guys. I remember one fun time, we had another boy over, and we were playing Xbox. We had moved it upstairs, and so he said he was going downstairs to get another game for it, because that's usually were the console was. I said "I'll follow you!" and we both ignored the fact that the other kid said he saw the game up there. We were both so horny that we shut the door to the basement, and as soon as we got all the way downstairs, Henry pushed me down gently and started dry humping me, and then let me do the same. We did so for maybe 5-10 minutes, before the other friend came to get us. We never spoke a single word, but we both knew why we were down there. Eventually, he insisted on what he so stupidly called "Next Level Shreking." Basically, he wanted a handjob. I gave him one, but didn't let him give me one. I was wary of him trying to 'hook' me like Thomas had. I also realized our relationship was purely the sex, and I was too stupid to realize that, since he wasn't demanding it and we both enjoyed it, I should have just gone with it. He felt awkward that he got jerked off and I didn't, so we kind of stopped talking for a while.
I eventually drifted back to Thomas. As soon as our relationship began again, it became purely handjobs. Gone was his interest in anything [i[slow,[/i] anything
sensual
... Anything
gay.
Once, I was actually going to give him a blowjob. He got a little weirded out, but said we could try it, but I couldn't bring myself to lick his dick. It seemed so... Weird. I had been about to take him in my mouth, but he stopped me, and then when I wasn't brave enough he just called it off instead of making the first move. If he had wanted a blowjob, he would have given me one to show it was nothing to be scared of. So, I knew he didn't want one, and therefore was pretty fucking straight. I occupied myself with this for a few months or maybe another year, but it was manipulative and perhaps abusive, because he always lured me in by teasing me with his hands, and then when I was hard and dripping and wanted nothing more than to pleasure him, he let me make him cum, and then I never got finished. He lured me in with promises of doing me, and didn't deliver. We watched some straight porn and I just looked at the dude the whole time, because by this point my experiences with Henry had proven I was totally gay. I wasn't denying it anymore. I eventually stopped talking to him. He snaked back over to my house a couple times, but the intervals between these events got larger and larger as time went on, and I have recently become very good at ignoring his texts. I also recently found out he's gotten into drugs, and I'm so glad he did. For the longest time, my sane mind couldn't control my innate desire to fool around with him, but once I found out he was into drugs it totally turned me off. Thank
fuck.
Finally, I ended up back with Henry. He only came over once this time. This was a little over a year ago now. I was so stressed out, desperate, and I needed release, so I let him do almost anything he wanted. I refused to give him a blowjob, because in my mind I knew I wanted to save penetrative sex for somebody I actually cared about (Yes... I consider oral penetrative. Get over it). I did however jerk him off, and we also got naked and got on my guest bed, with one of us on top of the other, facing each other. It's a shame, because it could have been enjoyable, but I just wasn't quite ready. So, when he was on top of me and we were kind of doing frot, I just lied there, and I think it turned him off. Then, when he wanted me on top, I just sort of slowly, pathetically thrust at his duck with mine. He tried to stroke his dick by using the space below my knee (Under my knee, between my upper and lower leg) as a makeshift hole, which was somehow really hot to me. He wanted me to do the same, but due to (PERSONAL BODY INFO WARNING)
my slightly curved dick it didn't really work, as I said even today it's a little curved. I guess the only place I belong is the receiving end... But it isn't as bad as it used to be. That, and also
the fact that I was so nervous... I just sort of did the same sort of sad thrust into his knee. I think it turned him off. I jerked him off but never got to finish myself, so later we were playing GTA and I asked him to move over so I could sit on the seat. He didn't. I jokingly threatened to sit on his lap if he didn't move. He didn't. I did. He said "This is so weird!" But was blushing and obviously wanted it. I'm telling you, this kid is
gaaaaaaay
He was like "I can't focus on the game." and he paused and started humping up into me, and then his dad said he'd be there soon. He said I'd given him 'blue balls,' so I jerked him off again before he left. Leaving him 2, me 0 that night.
Where am I now? Thomas has several times tried to contact me, but that piece of shit used me for sex and didn't even give me release in return. I won't talk to him again. Henry and I are on friendly terms if we bump into each other, and we even discussed hanging out some time in the near future. We didn't mention the fooling around and whether or not we'd do it again, but I have no doubt we would. HE already came out and said he liked dick to the entire band, and even though he framed it as a joke,
I'm telling you this kid is gay.
I hate Thomas for what he did, but I am not very mad at Henry. He made a lot of mistakes in the way he handled my apprehension, but I made a lot of mistakes, too. I still have many happy memories from our time, like when I literally gave him a clothed handjob while we were driving, his mom and grandma in the front, and his little brother in the back with us... Course, it was through clothes. But they were all looking at Christmas lights and it was pitch black out, so they were just fuckin' clueless but we were jackin' each other! Lmao
Thanks for reading. I hope it... I dunno, educated you, or enlightened you, or turned you on, or whatever.
I didn't proofread this because it's currently 4 AM, so... Excuse any typos XD
Zed_Zalias

New Member
Posts: 1

Joined: 23rd September, 2017, 1:42 am
Country:
---
Well my friend n i were 14 .... he started a chat about sex n that
before i knew it i was round at his the next day. he topped me. he blew me i blew him etc
turns out he's straight im bi
CharlesB

New Member
First name: charlie
Posts: 7

Joined: 5th October, 2017, 5:40 pm
Country:
---
Well my friend n i were 14 .... he started a chat about sex n that
before i knew it i was round at his the next day. he topped me. he blew me i blew him etc
turns out he's straight im bi
CharlesB

New Member
First name: charlie
Posts: 7

Joined: 5th October, 2017, 5:40 pm
Country:
---
I have a huge fetish for compression shorts! Whenever I see a guy in them I can't look away.
2605_2606

New Member
First name: Carter
Posts: 1

Joined: 9th October, 2017, 10:07 pm
Country:
---
---
Recently active
Users browsing this forum: Amadeus,
CommonCrawl [Bot]
,
Google Web Preview [Bot]
, ireland, Michael15,
Seznam [Bot]
,
Trendiction [Bot]
, Varian76,
Yandex [Bot]
and 824 guests