Pride Decor
So Halifax, Nova Scotia painted sidewalks with the Pride flag colors on them for our annual Pride parade back in July.. I heard something recently on our local news that the Pride Sidewalks will stay 24/7 Year round, yayyyyyyyyyy . I love it!
So my city is doing Pride sidewalks, what decor is around your city for Pride?
Look I finally got a profile picture



c70

Member
First name: Thomas
Posts: 194
Likes received: 20
Joined: 19th April, 2016, 10:09 pm
Country:

Team: The Wild West
---
There are no municipal nor state decorations for pride near me. We have a pride parade coming up, though.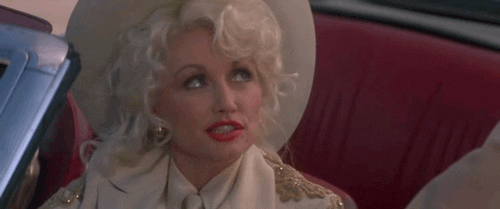 Dolly

hotty & country singer
Posts: 3123
Likes received: 531
Joined: 19th July, 2015, 11:50 pm
Location: Tennesee
Country:

Team: The Wild West
---
There aren't any prides in my town, it's too small, but there was one in the city of Poznań like just few days ago! I remember there was a double decker bus there with rainbow details, for some reason
I'll post a pic later if I can find it.
Proudly, the Captain of team Spirited Away
House Cup 2017
mattyk wrote:You are indeed all-round 100% certified awesome!

---



The Kind Moderator / Year Cup Judge / Lochlan's cat enthusiast
First name: Kacper
Posts: 1678
Likes received: 396
Joined: 18th January, 2017, 5:50 pm
Location: Northern Poland, almost by the sea ey
Country:
---
The closest pride event near our county is approximately an hour away from where I live. Adyuto

New Member
Posts: 45
Likes received: 9
Joined: 3rd March, 2017, 10:25 pm
Location: United States

Team: The Wild West
---
its not really for pride but we do have gay villages in the high end parts of vancouver with rainbow crosswalks and pink bus stops and beaches at the end



Moderator
First name: Kyler
Posts: 2785
Likes received: 440
Joined: 25th April, 2011, 10:25 pm
Location: vancouver
Country:
---
No decor that I've seen, and apparently our parade was the 10th of September... Whoops




Wayde

A Witty User Title™
First name: Wayde
Posts: 99
Likes received: 23
Joined: 28th August, 2017, 4:21 pm
Country:

Team: The Far East
---
The Whole Foods downtown has a pride flag with the quote "eat a rainbow" on a nearby wall. Austin is really a great place to be gay!
gnossienne

New Member
First name: James
Posts: 9
Likes received: 6
Joined: 10th August, 2017, 8:39 pm
Country:
---
Lexington, Kentucky. Eat shit, Louisville.
Ebsy wrote:Leave it to losers on Twitter to complain about being pandered to. You're supposed to complain when someone panders to others, not to you.

[4:46 AM] Saint Drogo: Also, you've got a strangely appealing asshole. I'll give you that much.
[6:03 AM] Pity: Omg... stop making me sound like a racist idiot
[4:51 AM] Scherzy: jerk off to clinton in the safety of your own bedroom luv
[2:56 PM] Saint Drogo: Literally let me use my cock as a paintbrush and my unborn children as paint.



Vortex

Saint Drogo's mistress.
First name: Da'Neil Boxley
Posts: 9036
Likes received: 280
Joined: 28th August, 2008, 2:43 pm
Location: Kentucky
Country:

Team: The Wild West
---
---
Recently active
Users browsing this forum:
Alexa [Bot]
, Argent,
Bing [Bot]
,
Brandwatch [Bot]
,
CommonCrawl [Bot]
, Felis_rojas,
Google AppEngine
,
Google Search Appliance
,
Google Web Preview [Bot]
, jadu, Kekleon, Lightboy, Mcmmigas, polka dot, superdupergay, wolbre04 and 725 guests