Is 'The Wait' Sexy? (He's a freak too, look at Jesus coming through!)
I encountered this video about virginity a while ago, and while I don't expect everyone to watch the video in its entirety, I wondered what your opinion was on the idea of waiting an extended period of time to first engage in coitus.




Adyuto

Member
Posts: 93
Likes received: 14
Joined: 3rd March, 2017, 10:25 pm
Location: United States

Team: The Wild West
---
Well I'm a bit late to this party



wolbre04

Not the Serial Killer
First name: Brennan
Posts: 556
Likes received: 85
Joined: 1st November, 2017, 7:04 pm
Location: The Great White North (Minnesota)
Country:

Team: The Wild West
---
I think that virginity is very important because of our genitals' fundament role in procreation. Now, for gays that doesn't mean much, but I believe it is still applicable. Hooking up with a random stranger to lose one's virginity is antithetical to my perspective of virginity's importance in morality. Instead, one would lose his or her virginity with a partner whom one loves and has gone through all prior "bases" with. How long this takes is up to the individual. Waiting is not "sexy" to me, however, it is an incredibly special moment and that should have more value than quick ejaculation and toss of a condom.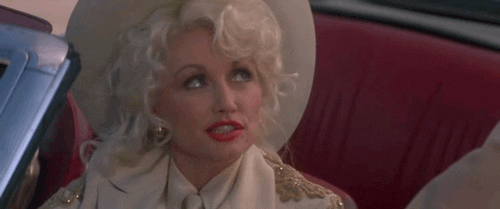 Dolly

hotty & country singer
Posts: 3321
Likes received: 671
Joined: 19th July, 2015, 11:50 pm
Location: Tennesee
Country:

Team: The Wild West
---
Personally, I don't think that "the wait" is sexy in itself (it can be downright frustrating), but I do think that "the wait" holds the act of sex itself to a higher level. It makes it seem more special, which, in turn, can make the sex seem more intimate and "sexy" when you finally get to it. As a kid I always said that I would wait for marriage, and while I am not sure if I will actually wait that long, I do know that I will wait until I know that I truly love the person and they really love me back. I don't judge those who don't think the same way, but, for me, I think theres something special in waiting for the right person.



Wayde

A Witty User Title™
First name: Wayde
Posts: 129
Likes received: 26
Joined: 28th August, 2017, 4:21 pm
Country:

Team: The Far East
---
---
Recently active
Users browsing this forum:
Alexa [Bot]
,
CommonCrawl [Bot]
,
Google Search Appliance
, ItsMeJack, Mcmmigas, Michael15,
Seznam [Bot]
,
Sogou [Spider]
, Sturgeon and 788 guests