How often do you shower?
---



joshe

GTF's Gayby
First name: JOSHUA
Posts: 50
Likes received: 16
Joined: 15th August, 2017, 4:37 pm
Country:
---
In a normal day I shower once, in the morning. But if I've done sports that day I take another at night.
"I hate the word homophobia. It's not a phobia. You are not scared. You are an asshole"



I won a bet with Kaspar
First name: Miguel
Posts: 516
Likes received: 160
Joined: 22nd April, 2017, 6:53 am
Country:
---
It's quite hot where I live so I shower every night before sleep, baths not that much



Abdeltyf

Formerly "Winpartium"
First name: Abdeltyf
Posts: 154
Likes received: 25
Joined: 3rd July, 2017, 3:31 pm
Location: Not in the desert
Country:
---
Haha, so I suppose it's strange of me to always shower twice a day and sometimes shower 3 times?



Wayde

A Witty User Title™
First name: Wayde
Posts: 70
Likes received: 16
Joined: 28th August, 2017, 4:21 pm
Country:
---
I
always
shower twice a day, morning and night. In summer 3 times if I have enough time, I absolutely hate being/feeling unclean.



Is shaking
First name: Ethan
Posts: 4016
Likes received: 648
Joined: 4th November, 2015, 3:49 am
Location: Brisbane, Australia
Country:
---
Everyday. I shower once in the morning and once at night on the weekends though.




Pity

hotty & disgraced member
First name: Marcus
Posts: 3075
Likes received: 485
Joined: 19th July, 2015, 11:50 pm
Location: Apex, NC
Country:
---
Once a day, unless I decide not to
House Cup 2016 - Team Westeros
House Cup 2017 - Team Lion King
---



Data Collector, Community Ambassador
First name: Jesse
Posts: 2853
Likes received: 344
Joined: 30th January, 2014, 11:49 pm
Location: Melbourne
Country:
---
Who are these people showering once every three days
Or every 3-6 days!
I always shower every day, in the morning - mainly because it wakes me up. In China I showered twice because it was like 39C and it was killing me.
You can get way with showering every couple of days in the UK with our climate though without being too worried you'll be stinking. I wouldn't want to go more than two days though.



Admin
First name: Jack
Posts: 9920
Likes received: 548
Joined: 12th June, 2012, 7:00 pm
Location: London
Country:
---
Always the morning and then normally because of gym/run/other sporty act
Ryan
All about me:
viewtopic.php?f=8&t=73877



lilryan

Official Bottom of Chelsea FC
First name: Ryan
Posts: 190
Likes received: 21
Joined: 9th March, 2017, 11:45 am
Location: London
Country:
---
Generally twice a day at least. Once in the morning to wake up and be clean for the day and once before bed as I hate going to bed feeling unclean. I also shower as soon as I get home from work, it's about 50/50 whether I'll have another one before bed on those days.



White Tupac
First name: Tim
Posts: 3247
Likes received: 130
Joined: 21st July, 2012, 10:01 pm
Location: Somewhere
Country:
---
Gays are gross
Proudly, the Captain of team Spirited Away
House Cup 2017
mattyk wrote:You are indeed all-round 100% certified awesome!

---



The Kind Moderator / Lochlan's cat enthusiast
First name: Kacper
Posts: 1428
Likes received: 342
Joined: 18th January, 2017, 5:50 pm
Location: Northern Poland, almost by the sea ey
Country:
---
EVERYDAY!!!!
Look I finally got a profile picture



c70

Member
First name: Thomas
Posts: 183
Likes received: 16
Joined: 19th April, 2016, 10:09 pm
Country:
---
Not very often
Just because I never can get out of the shower when I am finally in it.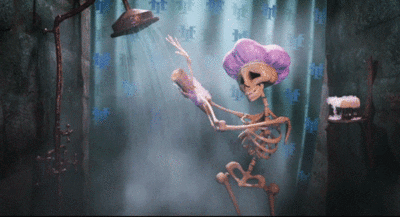 ( Yep my signature is the same because I liked it to much )
Don't ask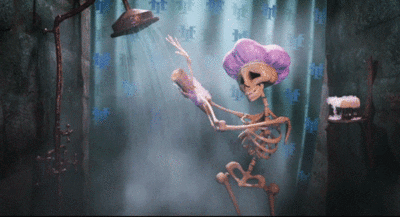 ItsMeJack

New Member
Posts: 22
Likes received: 3
Joined: 25th September, 2017, 12:08 pm
Location: Right behind you
Country:
---
---
Recently active
Users browsing this forum:
CommonCrawl [Bot]
,
Google [Bot]
,
Linkdex [Bot]
,
Yahoo [Bot]
and 14 guests