New Moderator Confirmation Poll - Sokol
---



Mafia Mom
Posts: 20972
Likes received: 165
Joined: 1st August, 2009, 12:20 am
Country:

Team: The Far East
---
(tho I will say I don't count Mafia posts as real contributions but that's just me)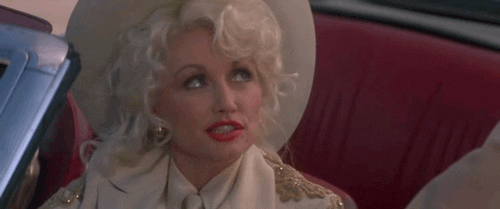 Dolly

hotty & country singer
Posts: 3330
Likes received: 671
Joined: 19th July, 2015, 11:50 pm
Location: Tennesee
Country:

Team: The Wild West
---
threads like this make me so glad i resigned phew

me and jack right now





Example

Moderator
First name: Kyler
Posts: 2838
Likes received: 461
Joined: 25th April, 2011, 10:25 pm
Location: vancouver
Country:
---
Dolly wrote:(tho I will say I don't count Mafia posts as real contributions but that's just me)

That sounds about right considering you didn't bother to try when you played



Mafia Mom
Posts: 20972
Likes received: 165
Joined: 1st August, 2009, 12:20 am
Country:

Team: The Far East
---
Obv sokol, you need to clone yourself five fold, 4 for the forum and one for dolly's personal usage.
Made you look
Trudeau's my daddy



Started as new member now we're here
First name: Tim
Posts: 220
Likes received: 34
Joined: 4th September, 2017, 4:05 pm
Location: Amsterdam
Country:

Team: The Far East
---
You've got 8 mins to persuade us not to appoint Sokol. Go.



Horny Jonathan of the Homosexual Intifada
First name: Jonathan (duh.)
Posts: 5460
Likes received: 663
Joined: 1st June, 2013, 1:19 pm
Location: Scottish Highlands
Country:

Team: The Wild West
---
Sokol is now a mod.

Bend the knee or suffer the consequences.



Horny Jonathan of the Homosexual Intifada
First name: Jonathan (duh.)
Posts: 5460
Likes received: 663
Joined: 1st June, 2013, 1:19 pm
Location: Scottish Highlands
Country:

Team: The Wild West
---
---
Recently active
Users browsing this forum: Amadeus,
Baidu [Spider]
, Calcifer,
CommonCrawl [Bot]
,
Google [Bot]
, John9n,
JonathanT88
, Lightboy, NppSt, Rwinter96, scottnesss,
Twitter [Bot]
, Ty_jones,
Woollyhoolly
,
Yahoo [Bot]
and 131 guests