If you won the lottery, what would you do?
Today, someone in New Hampshire, USA, won $559.7 million in a Powerball lottery. What would you do if you scratched off your ticket, quadruple-checked the numbers, and found out you won $559.7 million?
How would you receive the money (lump sum or annuity)? Would you continue to go to school? Would you work? How would you spend your money? Why? Discuss!
For me, I would take the lump sum and immediately hire a financial advisor and lawyer to ensure everything is allocated correctly and so a will can be created. 3/4 of it shall be invested and the rest would be kept. I'd probably pay off my parents' mortgages and debts. I would stay in university and continue through professional school. I even might work for a few years. This would keep from becoming stuck in the motions and leave me some goals to strive toward. I'd buy swaths of land around the country and build homes on them so my family can use them if they travel. I see myself traveling around the world as well.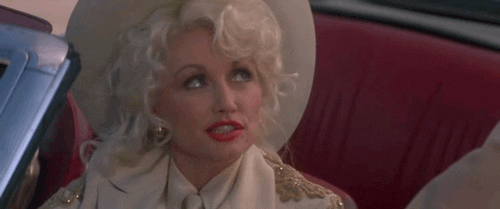 Dolly

hotty & country singer
Posts: 3330
Likes received: 671
Joined: 19th July, 2015, 11:50 pm
Location: Tennesee
Country:

Team: The Wild West
---
I'd absolutely take the annuity, only because it's easier to balance out my spending that way in my opinion. The first thing I'd do (like Pity) is contact a financial professional who can help me budget my money and put a large portion away. I would save about 80% per year and keep 20% for myself. Once I have this money, I would pay off my family's debt, pay the entire cost for a nice, long vacation for my family, and also make sure that all of my friends (pre-winnings) and close ones who have made an impact on me are compensated and rewarded. I would probably go to school still, just a different one. I would take classes on finance and money management to help me be more financially conscious. I would make significant charitable donations to public services and organizations such as the ASPCA, Meals on Wheels, and the Wounded Warrior project. I'd support all those that have made an impact. Hell, I would even give Rene six figures to keep GTF running for the rest of my lifetime and get some really kickass upgrades to the forum. I'd give every adult gtfer I like $10,000 to do with as they please.
Finally, I'd take my friends on trips across the world to see some really awesome places, and buy land throughout the world and build nice, but not excessive homes and allow friends to use them when I'm not there. Also, a lot of gratitude to friends and family (as if I haven't already mentioned it enough)



wolbre04

Not the Serial Killer
First name: Brennan
Posts: 564
Likes received: 90
Joined: 1st November, 2017, 7:04 pm
Location: The Great White North (Minnesota)
Country:

Team: The Wild West
---
Get fucked up



Member of the Month
First name: Jack
Posts: 10164
Likes received: 676
Joined: 12th June, 2012, 7:00 pm
Location: London
Country:



---
I would take the lump sum, make a series of diverse investments in stock and property (almost certainly with paid financial advice at first) and start working on turning my ~$600 million into more than ~$600 million. I'd like to move on to using my wealth to further explore the ins-and-outs of the market as, more than just a way to make money, investment and the economy interest me. I would like some of my property investments to become affordable housing for the disadvantaged as, if not in use by myself, it's just as well doing so than sitting idle.

I would still go to university (education is important to me, and I expect to enjoy it), but would spend all my free time doing things I *want* to do. This would involve lots of travelling, though probably not that much more luxuriously than I do currently (hostels are fun), as, millionaire or otherwise, fancy hotels and first class flights remain and unnecessary and unjustified expense. I'd probably eat in nicer restaurants.

I'd pay my families debt and mortgage and ensure they were able to live very comfortably for the rest of their lives, and would make significant financial donations to my village and community, and would bankroll the Scottish traditional cultural scene, and try to get the youths into bagpiping (which is very financially demanding). I would provide employment for the community through the creation of a series of meth labs, in order to make the Scottish highlands as famous for high-quality drug production as they once were for Herring.

Having left university, I would like to work, but would probably do so through the creation and funding of my own (realistically left-wing) think tank, and a series of not-for-profits (probably concentrating on educational attainment and class mobility). I would like to keep my schedule as self-determined as possible, in order that I can spend as much time travelling/doing whatever else I wish to do, when I wish to do it.



Horny Jonathan of the Homosexual Intifada
First name: Jonathan (duh.)
Posts: 5460
Likes received: 663
Joined: 1st June, 2013, 1:19 pm
Location: Scottish Highlands
Country:

Team: The Wild West
---
I mean basically what Jon said without the cultural subsidisation of Scotland
House Cup 2016 - Team Westeros
House Cup 2017 - Team Lion King
Year Cup 2017/18 - The Far East
---



TheBrunswickian

Jesse4Admin2020
First name: Jesse
Posts: 3020
Likes received: 390
Joined: 30th January, 2014, 11:49 pm
Location: Melbourne
Country:

Team: The Far East
---
1. Pay my debts
2. Pay my family's debts
3. Start a bunch of companies in markets that interest me. I would group all of them in a big corporation called King Consolidated
4. Invest 200 million in medium-high risk investments
5. Use whatever is left to treat me and my family
"I am one with the Force. The Force is with me"
― Chirrut Îmwe



Nostalgia

Controversial
First name: Miguel
Posts: 450
Likes received: 5
Joined: 14th February, 2016, 3:51 pm
Country:
---
TheBrunswickian wrote:I mean basically what Jon said without the cultural subsidisation of Scotland

You mean you DON'T want to bankroll the glorious motherland?! I smell treason.



Horny Jonathan of the Homosexual Intifada
First name: Jonathan (duh.)
Posts: 5460
Likes received: 663
Joined: 1st June, 2013, 1:19 pm
Location: Scottish Highlands
Country:

Team: The Wild West
---
-Give 3/4 to my parents and keep 1/4 to myself.
-Finish my school year
-Leave Lebanon and go to Canada
-Manage a dorm and University
-Use that money to open up opportunities to have better equipment for my dreams such as cooking, video game creation, acting agency.
-Use the rest to help people in need like retirement homes and such...



Lightboy

Compulsive Hugger
First name: Fady
Posts: 157
Likes received: 38
Joined: 25th January, 2017, 10:11 am
Location: On Earth

Team: The Wild West
---
"Money tends to corrupt, and absolute money corrupts absolutely."
A star is a star, it doesn't matter where in the sky I shine.



Flower

New Member
Posts: 20
Likes received: 3
Joined: 1st January, 2018, 7:40 pm
Country:

Team: The Wild West
---
I would lump sum, stick it in a bank, hire a lawyer, and get a financial adviser. I would probably quickly move into a more safe (gated) neighborhood as well. From there I would start investing. I know a friend of a friend who makes his living doing stock investment, so I would probably find someone I trust (maybe him) to do investment like that for me. Buy only when its low but on the rise, and sell as soon as it goes up. I would also maybe try some other types of investment opportunities, but only if I am sure that I can turn a profit. I would travel a lot, and maybe buy a small vacation home, but I would be very careful not to end up like those stories of lottery winners who blow it all and then can't afford their bills. I am currently studying English Creative Writing, so I would probably finish out school and then finance the publishing of the book series I am currently working on. I've always dreamt of a music career as well (don't have the money to move to LA and take my shot though), so I would probably give that a go. I'd donate to charity, maybe set up a scholarship fund in my will, and try and balance a lowkey and normal life with the life of a millionaire.



Wayde

A Witty User Title™
First name: Wayde
Posts: 129
Likes received: 27
Joined: 28th August, 2017, 4:21 pm
Country:

Team: The Far East
---
wierd to see this as I came here to get away from my french essay about what i would do if i won the lottery

..

i would buy a nice condo in manhattan and i beach house in spain and never work
Last edited by joshe on 16th January, 2018, 3:56 pm, edited 1 time in total.
Reason: removed something cringy



joshe

GTF's Gayby
First name: JOSHUA
Posts: 81
Likes received: 29
Joined: 15th August, 2017, 4:37 pm
Country:

Team: The Wild West
---
I'd buy a small, comfortable home in Holland Park. I'd have a Morgan, probably an Aero-8, custom built to place on the drive. I'd have my wardrobe tailored, and probably hire a chef to sort out my problems with nutrition.

I'd invest in bettering myself; book a private physician to oversee my health, a counselor for my mental health, surgery for my chest, dermatologist for my face. I'd ensure my boyfriend had the finances to take care of his wellbeing also, and that his family had the finance to outright buy their home.

I'd wipe of personal - negligent - debts. I'd wipe off my closest family's debts too.

I'd take the time to culture myself: sit for hours in the London Library, just reading through various novels. Look into the works of D W Lawrence, Kafka, Machiavelli.

My aim is not to live with unnecessary extravagance, but moreso simply personal comfort.
Hi, I'm George. Never met Me before?



George

Diaper Rash
First name: George
Posts: 2074
Likes received: 162
Joined: 11th December, 2012, 11:56 am
Location: Essex
Country:
---
---
Recently active
Users browsing this forum: Amadeus,
Baidu [Spider]
, Calcifer,
CommonCrawl [Bot]
,
Google [Bot]
, John9n,
JonathanT88
, Lightboy, NppSt, Rwinter96, scottnesss,
Twitter [Bot]
, Ty_jones,
Woollyhoolly
,
Yahoo [Bot]
and 131 guests