Describe Your Perfect Date
Everyone has different ideas on what makes a good date, so I'd be interested to see what people think is ideal. Of course it's all very specific to the person, but that's what's interesting.
My ideal date would probably involve listening to lengthy playlists of a wide range of music genres, sitting outside under the stars and having a conversation about life, with some cuddling for a bit more romance. Maybe some wine.
I'm fairly certain this has been done before, but there's new users every week so it won't be wasted I hope.
Chaos is great! Chaos is what killed the dinosaurs, darling.



Lochlan

Member
First name: Lochlan
Posts: 568
Likes received: 69
Joined: 16th March, 2015, 12:43 pm
Location: Merseyside
Country:

Team: The Wild West
---
i dislike the notion that there is a "perfect date" because it sets the bar too high for dates that exist in reality. for me i guess i'd just like to be alone together and tell each other funny stories



Dolly

hotty & country singer
Posts: 3454
Likes received: 739
Joined: 19th July, 2015, 11:50 pm
Location: Tennesee
Country:

Team: The Wild West
---
The perfect date would be with the perfect person.



boiii

Bloodhound for Penis
First name: Kamiel
Posts: 1406
Likes received: 243
Joined: 27th November, 2016, 10:48 am
Country:
---
At this point in my life, a "perfect" date is basically any date since no guys actually want to go out with me (I sound like I'm complaining, but I'm actually okay with this)
Rwinter96

Member
First name: Ryan
Posts: 220
Likes received: 38
Joined: 4th March, 2017, 11:02 am
Country:

Team: The Far East
---
While lying in the couch with music, we eat pizza and we talk.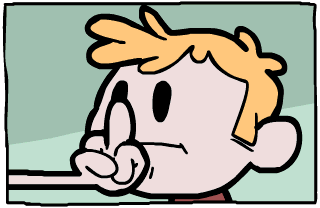 ItsMeJack

Member
Posts: 179
Likes received: 22
Joined: 25th September, 2017, 12:08 pm
Location: Right behind you
Country:

Team: The Wild West
---
Honestly I think the "perfect date" is to do something fun. If you're going to dinner, do something a bit different. I think the best way to break the ice and avoid it being awkward is to do something a little bit silly. One idea I have but am yet to use is to go to an indoor trampoline centre.



TheBrunswickian

Jesse4Admin2020
First name: Jesse
Posts: 3145
Likes received: 439
Joined: 30th January, 2014, 11:49 pm
Location: Melbourne
Country:

Team: The Far East
---
Any activity that can involve 2 people like swimming, skiing, ice skating, etc...



Lightboy

Compulsive Hugger
First name: Fady
Posts: 192
Likes received: 59
Joined: 25th January, 2017, 10:11 am
Location: On Earth

Team: The Wild West
---
---
Recently active
Users browsing this forum:
CommonCrawl [Bot]
,
Facebook [Bot]
, Finch, freakism,
Google [Bot]
, Koiol11, Petre, TheBrunswickian, wolbre04,
Yandex [Bot]
and 154 guests