bands
Okay so I'm really bored so lets talk about bands and make it into a little game:

I'm gonna start of by listing one band and then someone listen to them and then posts their thoughts and a new band for the next person to listen and post their thoughts and a new band and so on.

You can reply more than once but after every two replies.

remember Just because you may not like a band, someone else does so be nice

The band that I suggest is:
Lower than Atlantis
marshmellow

New Member
First name: Alfie
Posts: 6

Joined: 14th February, 2016, 3:55 pm
Country:
---
They're too heavy me, so I wouldn't casually listen to them.

Die Antwoord! >:)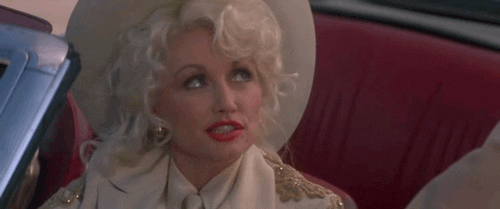 Dolly

hotty & country singer
Posts: 3329
Likes received: 671
Joined: 19th July, 2015, 11:50 pm
Location: Tennesee
Country:

Team: The Wild West
---
Cannot get into them, at all, tbh.

The White Stripes
Ebsy wrote:Leave it to losers on Twitter to complain about being pandered to. You're supposed to complain when someone panders to others, not to you.

[4:46 AM] Saint Drogo: Also, you've got a strangely appealing asshole. I'll give you that much.
[6:03 AM] Pity: Omg... stop making me sound like a racist idiot
[4:51 AM] Scherzy: jerk off to clinton in the safety of your own bedroom luv
[2:56 PM] Saint Drogo: Literally let me use my cock as a paintbrush and my unborn children as paint.



Vortex

Daddysir
First name: Da'Neil Boxley
Posts: 9066
Likes received: 302
Joined: 28th August, 2008, 2:43 pm
Location: Kentucky
Country:

Team: The Wild West
---
I've never heard of them. Not too bad
Rise against



boiii

oh shit waddup
First name: Kamiel
Posts: 1348
Likes received: 227
Joined: 27th November, 2016, 10:48 am
Country:

Team: The Far East
---
I really like the band,
Savior
is my favourite song probably
Does it have to be band or can it be a solo singer? If so, check out Jeremy Loops
Proudly, the Captain of team Spirited Away
House Cup 2017
mattyk wrote:You are indeed all-round 100% certified awesome!

---



The Kind Moderator / Year Cup Judge / Lochlan's cat enthusiast
First name: Kacper
Posts: 1885
Likes received: 448
Joined: 18th January, 2017, 5:50 pm
Location: Northern Poland, almost by the sea ey
Country:
---
Kaspar wrote:I really like the band,

Savior

is my favourite song probably

Does it have to be band or can it be a solo singer? If so, check out Jeremy Loops
It can be a solo artist but my intentions where to have mainly rock, pop punk, etc, bands so solo artists within the typical band genres xx
marshmellow

New Member
First name: Alfie
Posts: 6

Joined: 14th February, 2016, 3:55 pm
Country:
---
---
---
Recently active
Users browsing this forum:
CommonCrawl [Bot]
, Squipel and 31 guests