Introducing myself
First name or nickname: Grady
Age:16
Orientation:Bi curious
How did you find the site, and why did you sign up?: Honestly no clue and to figure out if I really like guys
Where do you live?:Minnesota
Occupation/Studies:High school
Life goals:Being a millionaire before 24
In your free time you like to:sports
What are your talents?:athleticism
An interesting fact about you:I'm a twin
Your personal hero is...:parents
Your celebrity crush is...:N/A
Your favourite movies are...:The wolf of Wall Street
Favourite TV shows/books/songs right now?:South Park, shoe dog and I don't listen to much music
What is your political philosophy or beliefs?:Interesting time and people aren't open enough to like trump
Are you a follower of any religion?yes
Drinking, drugs or sobriety?:sober
What animal best represents you?:dog
Best thing about you?hair or athleticism
Worst thing about you?ance
Tell us about your last 24 hours:[went outside and played basketball, watched football and that's about it
A picture of you: snapchat me
Grady

New Member
First name: Biggs
Posts: 4

Joined: 24th September, 2017, 3:06 pm
Country:
---
Welcome Grady! Make sure you join our Discord
The Wolf of Wall Street is great



Admin
First name: Jack
Posts: 10119
Likes received: 627
Joined: 12th June, 2012, 7:00 pm
Location: London
Country:
---
Welcome! Hope you like it here!
Click here to get a short introduction on me
I'm actually not as fem as the vid might make you think I am



Official Kankerslet
First name: Sokol
Posts: 510
Likes received: 132
Joined: 3rd August, 2017, 8:55 am
Country:

Team: The Wild West
---
Welcome yo
Made you look
Trudeau's my daddy



Member
First name: Tim
Posts: 144
Likes received: 21
Joined: 4th September, 2017, 4:05 pm
Location: Amsterdam
Country:

Team: The Far East
---
Hey there Grady!
welcome to the forum buddy



Moderator
First name: Kyler
Posts: 2785
Likes received: 440
Joined: 25th April, 2011, 10:25 pm
Location: vancouver
Country:
---
Hey Grady, welcome to GTF!
Grady wrote:Best thing about you?hair or athleticism

Yo tell me some more about the hair, you've got quite a competition around here
Proudly, the Captain of team Spirited Away
House Cup 2017
mattyk wrote:You are indeed all-round 100% certified awesome!

---



The Kind Moderator / Year Cup Judge / Lochlan's cat enthusiast
First name: Kacper
Posts: 1678
Likes received: 396
Joined: 18th January, 2017, 5:50 pm
Location: Northern Poland, almost by the sea ey
Country:
---
Yo welcome Grady! What sports do you play?
Twink enthusiast



Unseasoned Chicken

Is shaking
First name: Ethan
Posts: 3994
Likes received: 649
Joined: 4th November, 2015, 3:49 am
Location: Brisbane, Australia
Country:
---
Welcome to the forum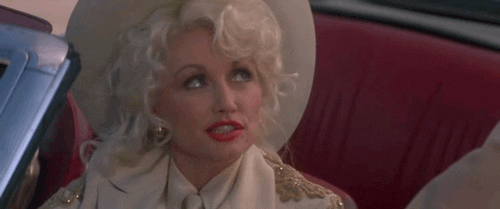 Dolly

hotty & country singer
Posts: 3126
Likes received: 531
Joined: 19th July, 2015, 11:50 pm
Location: Tennesee
Country:

Team: The Wild West
---
Welcome Grady! I'm sure we'll help you find if you really do like boys
House Cup 2016 - Team Westeros
House Cup 2017 - Team Lion King
Year Cup 2017/18 - The Far East
---



Data Collector, Community Ambassador
First name: Jesse
Posts: 2925
Likes received: 361
Joined: 30th January, 2014, 11:49 pm
Location: Melbourne
Country:
---
Hey Grady welcome to the forum.



The Southern Moderator
First name: Tim
Posts: 3355
Likes received: 150
Joined: 21st July, 2012, 10:01 pm
Location: Melbourne
Country:
---
---
Recently active
Users browsing this forum: andrew1997, BequiveredOwl,
Bing [Bot]
,
CommonCrawl [Bot]
, Lightboy,
Mojeek [Bot]
,
Sogou [Spider]
and 61 guests