Hey everyone
First name or nickname: Charlie
Age: 16
Orientation: Bi
How did you find the site, and why did you sign up?: googled teen gay forum
Where do you live?: england
Occupation/Studies: student
Life goals: Be happy. Make others happy.
In your free time you like to: Game. urban exploring
What are your talents?: not sure
An interesting fact about you: Borin in New Zealand
Your personal hero is...: A fellow gay friend of mine for inspiring me to come out
Your celebrity crush is...: too many to list
Your favourite movies are...: Anything comedy
Favourite TV shows/books/songs right now?: impractical jokers tv show
What is your political philosophy or beliefs?: None.
Are you a follower of any religion? No.
Drinking, drugs or sobriety?: Drink ocassionally. Never done drugs.
What animal best represents you?: Cat because I have so many
Best thing about you? I don't lie.
Worst thing about you? I'm too honest LOL
Tell us about your last 24 hours: went to college came home chilled out played xbox
Hi
CharlesB

New Member
First name: charlie
Posts: 7

Joined: 5th October, 2017, 5:40 pm
Country:
---
Hey Charlie, welcome to GTF!
Glad you found your way to Discord too already
Proudly, the Captain of team Spirited Away
House Cup 2017
---



Silently sucking dick
First name: Kacper
Posts: 2242
Likes received: 548
Joined: 18th January, 2017, 5:50 pm
Location: Northern Poland, almost by the sea ey
Country:
---
Welcome to the forum, Charlie.
I hope you like it here.



Dolly

hotty & country singer
Posts: 3545
Likes received: 772
Joined: 19th July, 2015, 11:50 pm
Location: Tennesee
Country:
---
welcome Charlie



boiii

Mr. Not So Chaste, xo Gavin
First name: Kamiel
Posts: 1497
Likes received: 250
Joined: 27th November, 2016, 10:48 am
Country:
---
Hi! Welcome!
CharlesB wrote:Best thing about you? I don't lie.
Worst thing about you? I'm too honest LOL

I'm the opposite of that.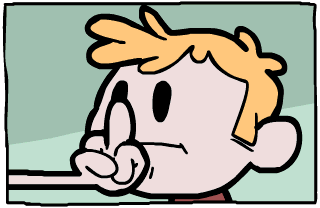 ItsMeJack

Member
Posts: 199
Likes received: 25
Joined: 25th September, 2017, 12:08 pm
Location: Right behind you
Country:
---
hey there, buddy
welcome to the forum!



Moderator
First name: Kyler
Posts: 2876
Likes received: 505
Joined: 25th April, 2011, 10:25 pm
Location: vancouver
Country:
---
---
Recently active
Users browsing this forum: artemka_funny,
Bing [Bot]
,
CommonCrawl [Bot]
, DannyBoy612, Michael15, Shayla,
Sogou [Spider]
and 41 guests