Hey, (again)
Hi, i have an account with another email, but didn't like my name so yh, this is my new account. Not worth mentioning it because i was only active for about 1 or 2 months, and it was like, a few months ago.
So, i'm 16, gay and I live in England.
Occupation/Studies: Engineering (BTEC, 'cause i'm a smart boy)
Life goals: Be happy
In your free time you like to: ugh, cry, play games, music, occasionally talk to someone i know in real life because i'm 100% a social butterfly, you know, the usual.
What are your talents?:
Your favourite movies are...: I don't watch too many.
Favourite TV shows/books/songs right now?: The Blacklist/Girl With the dragon tattoo(Not started reading it yet)/ Listen to your friends - Declan McKenna
What is your political philosophy or beliefs?: I don't talk about politics because it's depressing, "You have your way. I have my way. As for the right way, the correct way, and the only way, it does not exist.
Are you a follower of any religion?: No
Drinking, drugs or sobriety?: Sometimes i drink
What animal best represents you?: A pig, i guess.
Best thing about you?: I'm quiet, My jokes always backfire so it's best if i don't say them
Worst thing about you?: I'm quiet, so people think i'm autistic or something, where actually i'm just thinking about how people are going to judge me based on what I say.



G_J_M

New Member
First name: George
Posts: 3

Joined: 7th October, 2017, 5:56 pm
Location: Manchester
Country:
---
hey man, welcome here
Please stick aroud. We hope you'll have a great time here.



boiii

Mr. Not So Chaste, xo Gavin
First name: Kamiel
Posts: 1496
Likes received: 250
Joined: 27th November, 2016, 10:48 am
Country:
---
Welcome to the forum!
You should join us in discord through the link in the main page. Anyway, I hope you like it here
"I hate the word homophobia. It's not a phobia. You are not scared. You are an asshole"



MCarr

I won a bet with Kaspar
First name: Miguel
Posts: 518
Likes received: 160
Joined: 22nd April, 2017, 6:53 am
Country:
---
Welcome!!
G_J_M wrote:What animal best represents you?: A pig, i guess.

Wonderful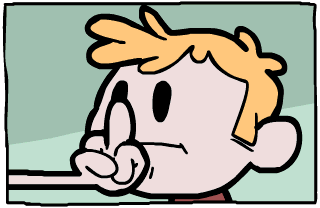 ItsMeJack

Member
Posts: 198
Likes received: 25
Joined: 25th September, 2017, 12:08 pm
Location: Right behind you
Country:
---
Hey welcome back George.



The Southern Moderator
First name: Tim
Posts: 3385
Likes received: 163
Joined: 21st July, 2012, 10:01 pm
Location: Melbourne
Country:
---
Member
Posts: 10240
Likes received: 768
Joined: 12th June, 2012, 7:00 pm
Location: Solar System
Country:
---
Hey, welcome back
Proudly, the Captain of team Spirited Away
House Cup 2017
---



Silently sucking dick
First name: Kacper
Posts: 2239
Likes received: 548
Joined: 18th January, 2017, 5:50 pm
Location: Northern Poland, almost by the sea ey
Country:
---
---
Recently active
Users browsing this forum: artemka_funny,
CommonCrawl [Bot]
, DannyBoy612 and 51 guests