Discovering my Identity: Hi I'm Ricky Lee
Hi ya'll, I'm Ricky and I'm a 16 year old Asian American currently residing in TX.

[BACK STORY IF ANYONE HAS TIME]
I began the exploration of my sexuality in a very distorted and unnatural way. The taboo nature of gayness within my household (as I'm sure all of you can relate) drove me into the deep corners of the internet, in which I had no guidance, no one to turn to, literally no one there to help me as I tried to figure out who I was at the tender age of 13. There were multiple sites that I wandered, aimlessly, trying to fulfill my sexual and interpersonal desires. This all lead to me doing unspeakable actions (cuz they're illegal shhh) but what saved me was a set of people who could relate exactly with what I was going through, and could guide me through my life as they had more experience with me .
This set of people came from those website that ironically were the ones that lead me to do bad things. Little by little, as I (hopefully) began to mature more, I started formulating my identity as not just a gay individual, but a gay Asian American. This last bit took me a couple more years to figure out, as encountering more and more people I realized that the cultural differences and the racial structures actually played a large part in how people treated me and how I was expected to react.
All of my experiences, as Deleuze would call them all of my "Affects" which have shaped and continue to shape me as an individual, have largely impacted the way that I interact with the world. Rediscovering my identity in the past few weeks has lead me to pursue more community building activities-as I felt the need to connect other teenagers that suffer through the same things I did during my tender years-and so here I am now, on yet another community building site.
ricky.lee

New Member
First name: Ricky
Posts: 3

Joined: 21st August, 2016, 12:40 am
Country:
---
Welcome to the serve, Ricky!



CRUSTY SEA MILF

Egregious Infundibular
First name: Brennan/wolbre4
Posts: 1423
Likes received: 350
Joined: 1st November, 2017, 7:04 pm
Location: Probably Kevin's DMs / Minnesota
Country:
---
k first of all....... stop being creepy and pretending to do "unspeakable actions" on the "deep corners of the internet."
also, welcome to the forum



Dolly

hotty & country singer
Posts: 3587
Likes received: 798
Joined: 19th July, 2015, 11:50 pm
Location: Tennesee
Country:
---
Hi, welcome here!!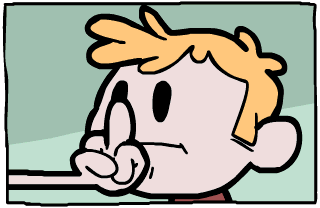 ItsMeJack

Member
Posts: 228
Likes received: 26
Joined: 25th September, 2017, 12:08 pm
Location: Right behind you
---
Hey there! Welcome to GTF~ I'd say that some people have similar situations to you or can relate in some way, so it's great you're here! I hope you find the community here helps you~
Something or rather was here a minute ago... Let me see if I can find it.
Amordeyn

New Member
First name: Avery-Asher
Posts: 28

Joined: 25th April, 2016, 7:56 am
Location: Australia
Country:
---
This reads like a political speech. I kept on expecting you to say, "and that's why, ladies of gentlemen, you should vote #Lee2018. For a gay Asian American who will serve YOU! *insert rapturous applause*
Welcome



Horny Jonathan of the Homosexual Intifada
First name: Jonathan (duh.)
Posts: 5617
Likes received: 752
Joined: 1st June, 2013, 1:19 pm
Location: A Berlin sex dungeon
Country:
---
Welcome Ricky
ireland

Member
First name: Connor
Posts: 141
Likes received: 20
Joined: 1st April, 2016, 2:06 pm
Country:
---
---
Recently active
Users browsing this forum: alvamabel2018,
CommonCrawl [Bot]
,
Google AppEngine
, ItsMeJack, little__pain,
Mojeek [Bot]
,
Seznam [Bot]
, swedeam,
TheBrunswickian
and 50 guests