Hey!
[b]First name or nickname: Allison
Age: 14
Orientation: Bi
Are you active on our Discord Server? If so, what is your username: I have a discord, but I'm not on the server yet. If I do join it, I'll let you guys know!
How did you find the site, and why did you sign up?: I've had an account on here in the past, but I forgot the login information, so I decided to make a new account. I signed up because recently I came out to some friends and their reactions weren't exactly pleasant. I thought it would help to be able to talk to others going through similar experiences.
Where do you live?: The Midwest of the United States. I don't really want to say what state because there are certain people who would be able to track my account down that I don't want to.
Occupation/Studies: I'm currently in 9th grade at a public school.
Life goals: I would love to be valedictorian and go to Harvard, but since that might not happen, I'm content with just obtaining a degree related to math or science.
In your free time you like to: Draw random things, play the piano, or play games on my phone.
What are your talents?: I don't know how talented I am, but I really enjoy music. I've been playing piano for six years and french horn for 4.
An interesting fact about you: It probably sounds stupid, but my fingers are really long compared to the rest of my body. I'm 5 foot 4, and my fingers are as long as my dad's, who is 6 foot 6. The palms of my hands are normal size, though.
Your personal hero is...: I don't want to say their name, but somebody that I met online who has helped me work some things out.
Your celebrity crush is...: I don't really have one.
Your favourite movies are...: Tomorrowland
Favourite TV shows/books/songs right now?: I love basically every book I've ever read, so I don't know.
What is your political philosophy or beliefs?: I haven't really thought about it.
Are you a follower of any religion? I'm a Christian, even though I don't believe in many of the ideals of the church.
Drinking, drugs or sobriety?: I haven't done either, seeing how I'm only 14.
What animal best represents you?: Probably a cat.
Best thing about you? I am a good listener and don't judge people that often.
Worst thing about you? I have a really hard time making friends, so if I do make friends, I tend to be clingy.
Tell us about your last 24 hours: I cleaned my room. Yesterday I had an academic challenge competition so afterwords six of use went to Buffalo Wild Wings for an hour.
a_simon0318

New Member
First name: Allison
Posts: 1
Likes received: 1
Joined: 4th February, 2018, 1:16 pm
Country:
---
---
Welcome to GTF Allison! We have several members from the Midwest too, as well as all over the country and world:)
Current Mafia Thread:
http://www.gayteenforum.org/viewtopic.php?f=23&t=75819&p=2515242&ga=r#p2515241
TWW Team Points Leaderboard and Spreadsheet
https://docs.google.com/spreadsheets/d/1NKChFQ6zI9XqlFse9Z0g4AKDtlhUrCYVA29VVk2nvFs/edit?usp=sharing



wolbre04

Not the Serial Killer
First name: Brennan
Posts: 933
Likes received: 218
Joined: 1st November, 2017, 7:04 pm
Location: Probably Kevin's DMs / Minnesota
Country:

Team: The Wild West
---
---
Hi, welcome here Allison!!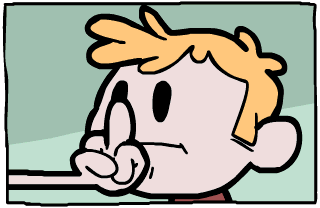 ItsMeJack

Member
Posts: 183
Likes received: 22
Joined: 25th September, 2017, 12:08 pm
Location: Right behind you
Country:

Team: The Wild West
---



Cucumber Fanatic
First name: Sokol
Posts: 883
Likes received: 225
Joined: 3rd August, 2017, 8:55 am
Country:

Team: The Wild West
---
hayy alison
pls do me a favor and vote who is hotter ty x
viewtopic.php?f=7&t=75730
*Look at the stars, look how they shine for you, and everything you do, Yea they were all yellow*



Gavin

Member
First name: Gavin
Posts: 298
Likes received: 57
Joined: 10th May, 2017, 2:00 am
Location: Limburg (south)
Country:

Team: The Wild West
---
Hey Allison, welcome to GTF
Proudly, the Captain of team Spirited Away
House Cup 2017
mattyk wrote:You are indeed all-round 100% certified awesome!

---



The Kind Moderator / Year Cup Judge / Lochlan's cat enthusiast
First name: Kacper
Posts: 2002
Likes received: 503
Joined: 18th January, 2017, 5:50 pm
Location: Northern Poland, almost by the sea ey
Country:
---
Welcome



Dolly

hotty & country singer
Posts: 3478
Likes received: 744
Joined: 19th July, 2015, 11:50 pm
Location: Tennesee
Country:

Team: The Wild West
---
---
Recently active
Users browsing this forum:
CommonCrawl [Bot]
and 74 guests