Hey I'm Marcus
First name or nickname: Marcus
Age: 16
Orientation: gay
How did you find the site, and why did you sign up?: Random Google search
Where do you live?: Brazil
Occupation/Studies: high school
Life goals: Go to a good University
An interesting fact about you: I like programming
Your personal hero is...: Don't have one
Your celebrity crush is...: don't have one
Your favourite movies are...: can't remember
Favourite TV shows/books/songs right now?: The legend of Korra
What is your political philosophy or beliefs?: not sure
Are you a follower of any religion? No
Drinking, drugs or sobriety?: sobriety
Best thing about you? I'm open... I guess
Martotito

New Member
First name: Marcus
Posts: 1

Joined: 9th February, 2018, 12:50 pm
Country:
---
Welcome Marcus!
Current Mafia Thread:
http://www.gayteenforum.org/viewtopic.php?f=23&t=75819&p=2515242&ga=r#p2515241
TWW Team Points Leaderboard and Spreadsheet
https://docs.google.com/spreadsheets/d/1NKChFQ6zI9XqlFse9Z0g4AKDtlhUrCYVA29VVk2nvFs/edit?usp=sharing



wolbre04

Not the Serial Killer
First name: Brennan
Posts: 933
Likes received: 218
Joined: 1st November, 2017, 7:04 pm
Location: Probably Kevin's DMs / Minnesota
Country:

Team: The Wild West
---
Hey Marcus! Welcome to GTF
Be sure to check out the Discord chat
here
Proudly, the Captain of team Spirited Away
House Cup 2017
mattyk wrote:You are indeed all-round 100% certified awesome!

---



The Kind Moderator / Year Cup Judge / Lochlan's cat enthusiast
First name: Kacper
Posts: 2002
Likes received: 503
Joined: 18th January, 2017, 5:50 pm
Location: Northern Poland, almost by the sea ey
Country:
---



Cucumber Fanatic
First name: Sokol
Posts: 883
Likes received: 225
Joined: 3rd August, 2017, 8:55 am
Country:

Team: The Wild West
---
Hi, welcome here!!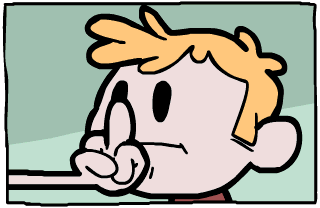 ItsMeJack

Member
Posts: 183
Likes received: 22
Joined: 25th September, 2017, 12:08 pm
Location: Right behind you
Country:

Team: The Wild West
---
Hey welcome to GTF Marcus. I'm sure you'll fit in well. Don't hesitate to post in any threads that interest you, and do check out the discord server



The Southern Moderator
First name: Tim
Posts: 3385
Likes received: 161
Joined: 21st July, 2012, 10:01 pm
Location: Melbourne
Country:
---



Started as new member now we're here
First name: Tim
Posts: 299
Likes received: 51
Joined: 4th September, 2017, 4:05 pm
Location: Amsterdam
Country:

Team: The Far East
---



Dolly

hotty & country singer
Posts: 3478
Likes received: 744
Joined: 19th July, 2015, 11:50 pm
Location: Tennesee
Country:

Team: The Wild West
---
---
Recently active
Users browsing this forum:
CommonCrawl [Bot]
,
Google Search Appliance
and 72 guests