Hi everyone!
First name or nickname: Zeak
Age: 17
Orientation: Gay
Are you active on our Discord Server? If so, what is your username: I'm gonna join soon!
How did you find the site, and why did you sign up?: Just been feeling a little lonely recently tbh
Where do you live?: Canada
Occupation/Studies: Gr 12 High School
Life goals: Either corporate law or investment banking
In your free time you like to: Study
What are your talents?: I really like public speaking, I find it super easy to talk to people
An interesting fact about you: Hmmm... not sure
Your personal hero is...: Harvey Milk
Your celebrity crush is...: Don't have one
Your favourite movies are...: Don't have any tbh
Favourite TV shows/books/songs right now?: Grey's Anatomy
What is your political philosophy or beliefs?: Libertarian
Are you a follower of any religion? Christianity
Drinking, drugs or sobriety?: Don't drink
What animal best represents you?: An owl
Best thing about you? Not sure aha
Worst thing about you? I get bored easily
Tell us about your last 24 hours: Hmmmm... just school really, went out for dinner last night, studying for a test now.
I feel like this description is really bland, I'm interesting I promise! So exited to meet you all
Zeak

New Member
Posts: 2
Likes received: 1
Joined: 13th February, 2018, 3:57 pm
Country:
---
hello!
Criminaly insane.



swedeam

Member
First name: eli
Posts: 98
Likes received: 6
Joined: 27th January, 2018, 2:08 pm
Location: bracknell
Country:
---
Welcome to GTF, Zeak! Let us know when you know Discord.
I hope you'll like the forum.



Cucumber Fanatic
First name: Sokol
Posts: 883
Likes received: 225
Joined: 3rd August, 2017, 8:55 am
Country:

Team: The Wild West
---
Hi Zeak!! Welcome here!!
Zeak wrote:In your free time you like to: Study
omg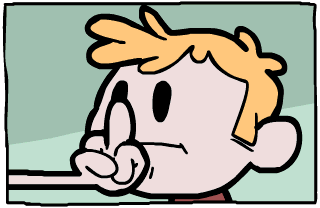 ItsMeJack

Member
Posts: 183
Likes received: 22
Joined: 25th September, 2017, 12:08 pm
Location: Right behind you
Country:

Team: The Wild West
---
Welcome Zeak! Glad to have you here and see you in discord earlier today
Current Mafia Thread:
http://www.gayteenforum.org/viewtopic.php?f=23&t=75819&p=2515242&ga=r#p2515241
TWW Team Points Leaderboard and Spreadsheet
https://docs.google.com/spreadsheets/d/1NKChFQ6zI9XqlFse9Z0g4AKDtlhUrCYVA29VVk2nvFs/edit?usp=sharing



wolbre04

Not the Serial Killer
First name: Brennan
Posts: 933
Likes received: 218
Joined: 1st November, 2017, 7:04 pm
Location: Probably Kevin's DMs / Minnesota
Country:

Team: The Wild West
---
Thanks guys!
Zeak

New Member
Posts: 2
Likes received: 1
Joined: 13th February, 2018, 3:57 pm
Country:
---
Howdy



Dolly

hotty & country singer
Posts: 3478
Likes received: 744
Joined: 19th July, 2015, 11:50 pm
Location: Tennesee
Country:

Team: The Wild West
---
---
Recently active
Users browsing this forum:
CommonCrawl [Bot]
,
Google Search Appliance
and 72 guests