Finally on the Forum!
Hay Gays!!
So I've been on the discord for a while, so I figured I should go ahead and post here.
So, my name is Jon, I'm 16Y/o and from Mississippi. On my free time (what I have of it) I usually work on my car or practice my Euphonium. I have a positive view on life, and I really enjoy socializing, so feel free to pm me whenever. I'm pretty much out, though there are some people that I don't want to know. I plan to major in Mechanical Engineering, and I may specialize in Aerospace/ Aviation engineering afterward. I absolutely love cars and computers, so I can literally talk about those all day.
I feel very at home on the Discord, and there really is a great community here, I look forward to meeting more of y'all as time goes on!
Jon
Jonohhh

New Member
First name: Jon
Posts: 6

Joined: 11th February, 2018, 8:33 pm
Country:
---
Hi Jon, welcome here!!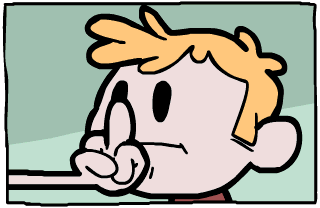 ItsMeJack

Member
Posts: 199
Likes received: 25
Joined: 25th September, 2017, 12:08 pm
Location: Right behind you
Country:
---
Welcome bruv!
Made you look
Trudeau's my daddy



Classy
First name: Tim
Posts: 323
Likes received: 58
Joined: 4th September, 2017, 4:05 pm
Location: Amsterdam
Country:
---
Welcome to the forum.



BucketTech

The Nun
First name: Tyler
Posts: 429
Likes received: 41
Joined: 21st August, 2016, 7:35 pm
Country:
---
Glad to have ya here Jon
Serial Killer Game:
Vanilla Town Game:
---
Current Mafia Thread:
http://www.gayteenforum.org/viewtopic.php?f=23&t=75878#p2517717



wolbre04

Not the Serial Killer
First name: Brennan
Posts: 1190
Likes received: 304
Joined: 1st November, 2017, 7:04 pm
Location: Probably Kevin's DMs / Minnesota
Country:
---
Yoo nice to see you on here, Jon!



Cucumber Fanatic
First name: Sokol
Posts: 1049
Likes received: 258
Joined: 3rd August, 2017, 8:55 am
Country:
---



Dolly

hotty & country singer
Posts: 3547
Likes received: 776
Joined: 19th July, 2015, 11:50 pm
Location: Tennesee
Country:
---
Hope your spending a good time here!
It might not be the best photo but it's my photo ><



marcosgs13

Member
First name: Marcos
Posts: 82
Likes received: 4
Joined: 26th October, 2017, 11:27 am
Location: Lima
Country:
---
welcome!
Criminaly insane.



swedeam

Member
First name: eli
Posts: 99
Likes received: 6
Joined: 27th January, 2018, 2:08 pm
Location: bracknell
Country:
---
---
Recently active
Users browsing this forum:
CommonCrawl [Bot]
,
Internet Archive [Bot]
, jadu,
Sogou [Spider]
and 58 guests