Hello there!
First name or nickname: Joseph is my first name but if you want you can call me Joey
Age: 16
Orientation: Gay
Are you active on our Discord Server? If so, what is your username: haven't been there yet
How did you find the site, and why did you sign up?: Wanted to join a community full of people like me
Where do you live?: Southern Utah
Occupation/Studies: Currently in high school however I do acting on the side
Life goals: Become an actor on Broadway (Generic I know)
In your free time you like to: Act!
What are your talents?: Singing and acting
An interesting fact about you: I dunno, I can't taste ranch
Your personal hero is...: So many, my two would have to be Jackie Kennedy and Elizabeth the Second
Your celebrity crush is...: Thomas Sanders
Your favorite movies are...: Jumaji (Old) and The Last Five Years
Favorite TV shows/books/songs right now?: My favorite song right now is "Always Starting Over" from the musical If/Then, book would have to be "To The Lighthouse" and show is Doctor Who
What is your political philosophy or beliefs?: I'm a liberal
Are you a follower of any religion? nope
Drinking, drugs or sobriety?: Never have had drugs or alcohol in my life
What animal best represents you?: A big dog. I look kinda scary at first but I'm actually just a cuttley human being
Best thing about you? Probably my kindness or so people say. I just view it as not being a jerk
Worst thing about you? Trust issues
Tell us about your last 24 hours: Did some bike riding and some cleaining
Last edited by Joseph_Carlisle on 19th February, 2018, 6:00 pm, edited 1 time in total.
Joseph_Carlisle

New Member
First name: Joseph
Posts: 2

Joined: 19th February, 2018, 4:28 pm
Country:
---
Welcome Joey
I like your life goal, I'm not too well versed in Broadway or off-Broadway, but I know my way around Heathers and Falsettos
tell me about your acting sometime
Chaos is great! Chaos is what killed the dinosaurs, darling.



Lochlan

Cat Dad
First name: Lochlan
Posts: 880
Likes received: 112
Joined: 16th March, 2015, 12:43 pm
Location: Merseyside
Country:
---
Welcome, Joey!



Cucumber Fanatic
First name: Sokol
Posts: 1049
Likes received: 258
Joined: 3rd August, 2017, 8:55 am
Country:
---



Dolly

hotty & country singer
Posts: 3547
Likes received: 776
Joined: 19th July, 2015, 11:50 pm
Location: Tennesee
Country:
---
Welcome Joey! Glad you share a love for ABBA with the cool crew
Serial Killer Game:
Vanilla Town Game:
---
Current Mafia Thread:
http://www.gayteenforum.org/viewtopic.php?f=23&t=75878#p2517717



wolbre04

Not the Serial Killer
First name: Brennan
Posts: 1190
Likes received: 304
Joined: 1st November, 2017, 7:04 pm
Location: Probably Kevin's DMs / Minnesota
Country:
---
Hi Joey, welcome here!!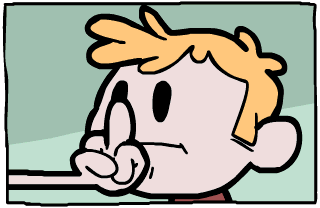 ItsMeJack

Member
Posts: 199
Likes received: 25
Joined: 25th September, 2017, 12:08 pm
Location: Right behind you
Country:
---
Be warmly welcome dude!
It might not be the best photo but it's my photo ><



marcosgs13

Member
First name: Marcos
Posts: 82
Likes received: 4
Joined: 26th October, 2017, 11:27 am
Location: Lima
Country:
---
---
---
Recently active
Users browsing this forum:
Ahrefs [Bot]
,
CommonCrawl [Bot]
,
Internet Archive [Bot]
, jadu,
Sogou [Spider]
and 58 guests