I'm new and I need friends
First name or nickname: Aoife
Age: 15
Orientation: pan/gynephilic
How did you find the site, and why did you sign up?: all of my friends are straight and I wanted to talk about gay stuff to people without having to explain every single thing
Where do you live?: South of England
Occupation/Studies: Student
Life goals: tbh I'll be disappointed if my life doesn't look exactly like a Hayley Kiyoko music video
In your free time you like to: ...read? Perfect my pending drag act?
What are your talents?: I can dance a bit
An interesting fact about you: I'm really into queer art and history - is that interesting?
Your personal hero is: Rosario Dawson
Your celebrity crush is: Hayley Kiyoko (whose isn't tbh) and Stephanie Beatriz
Your favourite movie is: Pride
Favourite TV shows/books/songs right now?: One day at a time/Simon vs the Homo sapiens Agenda/ Kiss - Prince
What is your political philosophy or beliefs?: Just very left wing
Are you a follower of any religion? No
Drinking, drugs or sobriety?: Not really into drugs tbh
What animal best represents you?: Otters?
Best thing about you? I make a lot of puns
Worst thing about you? I make a lot of puns
Tell us about your last 24 hours: I cried a lot and ate Reese's



aoifemme7

New Member
First name: Aoife
Posts: 4

Joined: 9th March, 2018, 4:23 pm
Location: Gosport, England
Country:
---
welcome here
best chance to make friends and talk with us is by joining our discord, thats where most of us hang out
*Look at the stars, look how they shine for you, and everything you do, Yea they were all yellow*
x mas game (thanks sok x)
oldfags vs newfags (sorry sig x)



Gavin

Kevin but shittier
First name: Gavin
Posts: 649
Likes received: 81
Joined: 10th May, 2017, 2:00 am
Location: Limburg (south)
Country:
---
Hey, nice to meet you!
As Gav said, you should definitely join our chat and meet many people personally
Proudly, the Captain of team Spirited Away
House Cup 2017
---



Silently sucking dick
First name: Kacper
Posts: 2248
Likes received: 550
Joined: 18th January, 2017, 5:50 pm
Location: Northern Poland, almost by the sea ey
Country:
---
Welcome and feel free to chitchat with us anytime :-)
Last edited by wolbre04 on 11th March, 2018, 3:26 pm, edited 1 time in total.
Serial Killer Game:
Vanilla Town Game:
---
Current Mafia Thread:
http://www.gayteenforum.org/viewtopic.php?f=23&t=75878#p2517717



wolbre04

Not the Serial Killer
First name: Brennan
Posts: 1192
Likes received: 304
Joined: 1st November, 2017, 7:04 pm
Location: Probably Kevin's DMs / Minnesota
Country:
---



Dolly

hotty & country singer
Posts: 3548
Likes received: 777
Joined: 19th July, 2015, 11:50 pm
Location: Tennesee
Country:
---



Cucumber Fanatic
First name: Sokol
Posts: 1057
Likes received: 260
Joined: 3rd August, 2017, 8:55 am
Country:
---
Hi, welcome here!!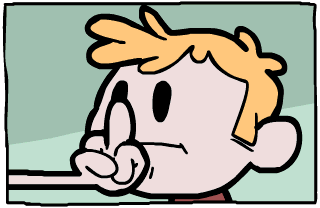 ItsMeJack

Member
Posts: 199
Likes received: 25
Joined: 25th September, 2017, 12:08 pm
Location: Right behind you
Country:
---
---
Recently active
Users browsing this forum:
Brandwatch [Bot]
,
CommonCrawl [Bot]
,
Internet Archive [Bot]
and 58 guests