Hi to everyone!
First name: Lucas
Age: 18
Orientation: Gay
Where you live: Belgium (Flanders)
What you do (job, schooling, etc.): I study tourism on college.
Dream job: Starting a singing career tbh.
Religion (or lack thereof): Actually I'm an atheist but I do believe in paranormal things.
Political philosophy: Left
Interests and hobbies: There's a lot to mention ! I really like to sing and I am also a huge fan of the Eurovision song contest so it's a dream to compete in it. I also game a lot and I like fantasy.
Drinking, drugs or sobriety?: Drinking but not too much of course.
Special talents: Well again I have to say I like to sing, but it's not me to say if I'm good at it.
Personal hero: Kerli, She is a rather unknown Estonian singer who gives a lot of inspiration.
Favourite movies: The Lord of the Rings, The Hobbit, The Hunger Games, Divergent series
Favourite TV shows: Every talent show.
Favourite music: Sia, Kerli, Katy Perry, Lady Gaga, Five Knives and much more.
Favourite books: Stephen King is my favourite writer.
Favourite food: Pasta carbonara
JohnKennySang

New Member
Posts: 1

Joined: 11th March, 2018, 11:34 am
---
Hey Lucas
welcome to the forum
Chaos is great! Chaos is what killed the dinosaurs, darling.



Lochlan

Cat Dad
First name: Lochlan
Posts: 880
Likes received: 113
Joined: 16th March, 2015, 12:43 pm
Location: Merseyside
Country:
---
Hey Lucas and welcome, I also love Stephen king and Salem's lot and the dark tower series are my favorites
Serial Killer Game:
Vanilla Town Game:
---
Current Mafia Thread:
http://www.gayteenforum.org/viewtopic.php?f=23&t=75878#p2517717



wolbre04

Not the Serial Killer
First name: Brennan
Posts: 1192
Likes received: 304
Joined: 1st November, 2017, 7:04 pm
Location: Probably Kevin's DMs / Minnesota
Country:
---
Hi! I can't wait until we see you on Eurovision - you're guaranteed to do better than the UK



aoifemme7

New Member
First name: Aoife
Posts: 4

Joined: 9th March, 2018, 4:23 pm
Location: Gosport, England
Country:
---
welkom
*Look at the stars, look how they shine for you, and everything you do, Yea they were all yellow*
x mas game (thanks sok x)
oldfags vs newfags (sorry sig x)



Gavin

Kevin but shittier
First name: Gavin
Posts: 649
Likes received: 81
Joined: 10th May, 2017, 2:00 am
Location: Limburg (south)
Country:
---
Welcome



Dolly

hotty & country singer
Posts: 3548
Likes received: 777
Joined: 19th July, 2015, 11:50 pm
Location: Tennesee
Country:
---
Welcome to GTF fellow Belgian



Cucumber Fanatic
First name: Sokol
Posts: 1057
Likes received: 260
Joined: 3rd August, 2017, 8:55 am
Country:
---
Welcome Lucas!!
Love your taste in movies btw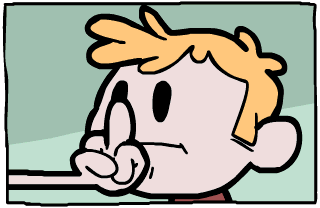 ItsMeJack

Member
Posts: 199
Likes received: 25
Joined: 25th September, 2017, 12:08 pm
Location: Right behind you
Country:
---
Welcome to the forum, Lucas!



Quinn

some hick with yellow teeth
Posts: 3895
Likes received: 22
Joined: 27th April, 2013, 3:50 am
Location: Mississippi
Country:



---



Lightboy

Compulsive Hugger
First name: Fady
Posts: 217
Likes received: 59
Joined: 25th January, 2017, 10:11 am
Location: On Earth
---
Welcome to the forum.



BucketTech

The Nun
First name: Tyler
Posts: 429
Likes received: 41
Joined: 21st August, 2016, 7:35 pm
Country:
---
---
Recently active
Users browsing this forum:
Brandwatch [Bot]
,
CommonCrawl [Bot]
,
Internet Archive [Bot]
and 58 guests