Dating Apps.
Is it okay to put your sexual orientation such as Top/bottom or Versatile in Dating apps? Is it a need?
OMGITSDEDSEC

New Member
First name: R@MAMURTHY
Posts: 3

Joined: 20th August, 2017, 5:16 am
---
Top/bottom/versatile aren't sexual orientations, they're your preferred sexual role. Sexual orientation is gay/straight/bi etc.
As for your question yes it is okay and on apps like Grindr it just makes things easier if you have it on your profile because the person's going to ask anyways but it is certainly not a need.
Twink enthusiast



Unseasoned Chicken

Is shaking
First name: Ethan
Posts: 3994
Likes received: 649
Joined: 4th November, 2015, 3:49 am
Location: Brisbane, Australia
Country:
---
For dating apps, probably not necessary. If you're looking for a hook up, obviously.



Abdeltyf

Formerly "Winpartium"
First name: Abdeltyf
Posts: 158
Likes received: 25
Joined: 3rd July, 2017, 3:31 pm
Location: Not in the desert
Country:

Team: The Far East
---
If it is an app like Grindr, then maybe. Depends if you want to look for a relationship or rather a hook up.
Proudly, the Captain of team Spirited Away
House Cup 2017
mattyk wrote:You are indeed all-round 100% certified awesome!

---



The Kind Moderator / Year Cup Judge / Lochlan's cat enthusiast
First name: Kacper
Posts: 1677
Likes received: 396
Joined: 18th January, 2017, 5:50 pm
Location: Northern Poland, almost by the sea ey
Country:
---
Thanks guys for your advice.Much appreciated
OMGITSDEDSEC

New Member
First name: R@MAMURTHY
Posts: 3

Joined: 20th August, 2017, 5:16 am
---
Grindr - Yes
Dating apps - No
Look I finally got a profile picture



c70

Member
First name: Thomas
Posts: 194
Likes received: 20
Joined: 19th April, 2016, 10:09 pm
Country:

Team: The Wild West
---
Yeah, go ahead if you're specifically looking for hookups on apps like Grindr. Good luck on the scene lol.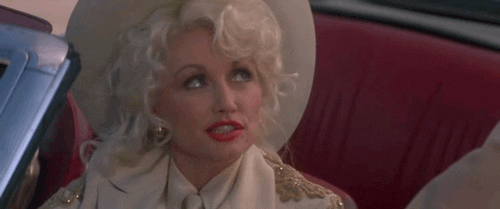 Dolly

hotty & country singer
Posts: 3123
Likes received: 531
Joined: 19th July, 2015, 11:50 pm
Location: Tennesee
Country:

Team: The Wild West
---
---
Recently active
Users browsing this forum:
CommonCrawl [Bot]
, Cruel&, J.A.F, JuhO,
Majestic-12 [Bot]
and 106 guests