Help me find myself :(
Hello,
I have been attracted to both girls and boys since my early puberty. It hasn't changed until now as I am 19. I love young looking faces and skinny bodies, facial hair or fat face= complete turn off. But I don't like children (luckily) either, ideal age is something like 18-22 with a body of an adult, but a young looking face. I cannot even watch straight porn, because I get so distracted by the man (in a negative way) as I am so unnactracted to them. That applies to 100% 25 years+ actors. So basically I just stick to lesbian porn, which is great.
As for girls, I have had some relationships, some sex, but nothing had lasted for long. I am not as picky with their bodies. The relationships (From the spiritual side lol) have never fullfilled my expectations. I rarely look at girls on the bus, but I look at boys a lot. I dream of having a romantic relationship with a nice good looking boy, to wake up next to them and go for walks, but I have 0 desire to have one with someone old.
I am so upset about this, I think I will never find a serious relationship, but maybe I will grow up out of it? I am an extremely romantic and family type kind of person, I can't imagine living without someone to give my heart to. I refuse to. I will rather end myself, if this continues. Anyone has gone through similar thing or has a opinion? Please help me :/ And excuse my english, I am not living an english speaking country.
Knowy

New Member
Posts: 1

Joined: 6th October, 2017, 2:14 pm
---
I don't know why you had to include the disclaimer that you aren't attracted to children
You just seem like a normal bisexual...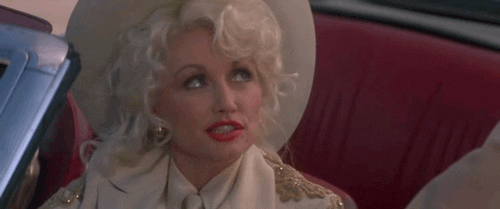 Dolly

hotty & country singer
Posts: 3130
Likes received: 532
Joined: 19th July, 2015, 11:50 pm
Location: Tennesee
Country:

Team: The Wild West
---
You're perfectly fine mate, just attracted to both genders with the preference of twinky boys
Some people would prefer to have a daddy bear man in their life, some the opposite - nothing wrong with that really
And you might just be a picky romantic with high standards
Proudly, the Captain of team Spirited Away
House Cup 2017
mattyk wrote:You are indeed all-round 100% certified awesome!

---



The Kind Moderator / Year Cup Judge / Lochlan's cat enthusiast
First name: Kacper
Posts: 1697
Likes received: 400
Joined: 18th January, 2017, 5:50 pm
Location: Northern Poland, almost by the sea ey
Country:
---
Okay, I'll help you. When was the last time you remember seeing yourself? Retrace your steps.
"Gives the best advice"
-No one



Auralnauts

No interesting title here.
Posts: 366
Likes received: 5
Joined: 5th June, 2013, 2:11 am
Location: New Jersey
---
You don't have to feel depressed Knowy. Everything happens for a reason and when the right time will come, you will definitely going to get your partner. You just need to build your self confidence dear. Don't lose hope, believe in fate and destiny. If you want you can go with professional consultation like
voyance pure
who can help you in giving the reason to live and can even bring your smile back. Hope my advice would make you feel better.
EScott

New Member
First name: Elsie
Posts: 8

Joined: 10th October, 2017, 7:08 am
Country:
---
---
Recently active
Users browsing this forum:
Ahrefs [Bot]
,
Brandwatch [Bot]
,
CommonCrawl [Bot]
, Ganymede and 119 guests