Brennan's Mystery Tour
Brennan's Mystery Tour
I've always been fascinated with interesting stories, true crime, or mysteries. During March I'm going to try and compile some of my favorites that might also be interesting to you. This will both help me keep myself busy by telling you a story and allow you guys to learn some more about a TON of fascinating cases. Some of these stories may be funny, sad, bizarre, or intriguing. Most of these are going to be

American or British

in origin due to my familiarity with them.
I have spliced relevant music into the thread, and I would encourage you to listen to it while reading, as they an "thematic addition" to the story. Without further or do, here goes nothin!
Part 1: California Dreamin'
Chapter 1: Turn on, tune in, drop out
It was the summer of 1967 - a year before Woodstock and the Summer of Love would be held in upstate New York. The British invasion left its mark and The Beatles continued to sweep the nation. "Boy Bands" at the time became increasingly popular - The Beach Boys, Beatles, and The Doors became household names as teens continued to become reckless and rebellious.
The drug culture in America was booming, LSD, Marijuana, and Heroin were become staples to hippies, hoodlums, and teenagers. In no field were it's effects more obvious than in music, Janis Joplin would be dead in 2 years, Jimi Hendrix would be buried in just over 2, and Jim Morrison would be gone in 3.
President Lyndon Johnson began his "War On Poverty" 3 years earlier, which did little to eradicate the growing drug addiction problem in America. The homeless population continued to grow, meanwhile, Vietnam began to take a turn for the worst, and the nation was again at odds regarding civil rights. California was a hotbed for these events - Haight Ashbury was, and still is, THE counterculture area of San Francisco, Los Angeles became riddled with transients and drug users, and war and civil rights protests were abound in an overwhelmingly blue state.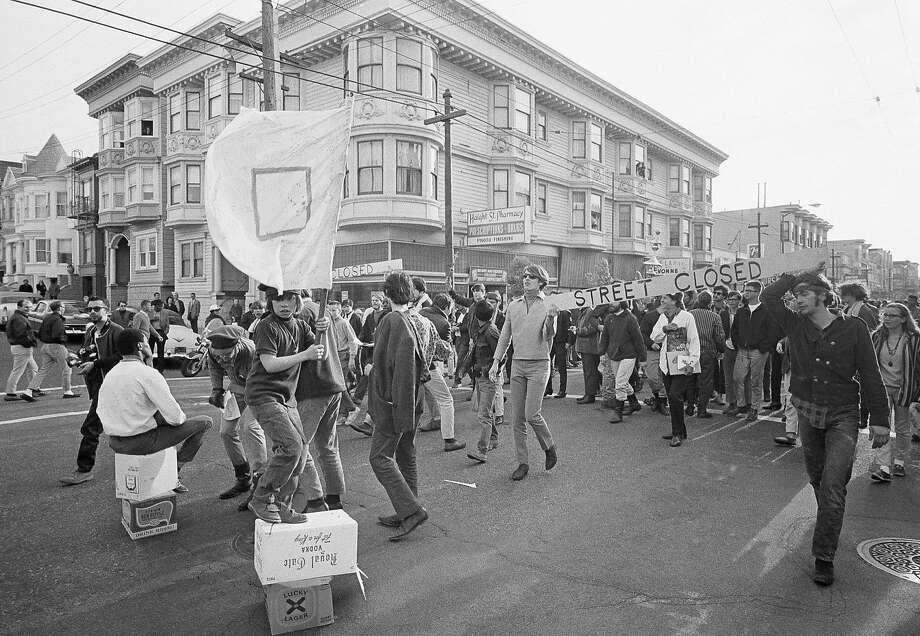 ---
Chapter 2: Little Deuce Coup
When you think of the Beach Boys, you probably don't think of anything beyond a group of clean-cut, wholesome, young adults. The Wilson Family, their cousins, and friends were known for their sing-songy and upbeat songs, often depicting teenage romance and love. Their album
Pet Sounds
and hit "Good Vibrations" netted them prestige among the music community at the time, and was highly influential, paving the way for other soft rock artists later on. While they were a largely successful band, Brian Wilson, their lead singer and founder of the group, suffered from drug abuse and mental illness, causing several psychotic breaks during their tours and eventually the dissolution of the band entirely for years. He was known for inviting transients and drug addicts into the Wilson's mansion along the Sunset Strip in LA, and the police often were called to arrest persons from their home.
Now, you may ask, how does all of this connect and relate to anything weird? Well...
---
Chapter 3: I Get Around
"Well its been building up inside of me
For oh I don't know how long
I don't know why
But I keep thinking
Something's bound to go

wrong...

"
---
It's critical to the integrity of this part that you have a bit of a background on one of the groups of transients who lived with the Wilsons for some time:
Charles Manson is a punchline, a meme, an eponym. He's also an insane, racist psychopath who murdered people by proxy. But before Charles Manson was a murderous cult leader, he was Charles Maddox. He was born in 1934 to 16-year-old Kathleen Maddox. His childhood was unsurprisingly terrible: he never knew his father, was neglected by his mother, and bounced around between schools and juvenile correctional institutions. He was imprisoned for the first time in 1951 for auto theft, and again in 1962 for parole violations; by the time he was released on March 21, 1967 (Does this year sound familiar?), he had spent most of his life in prisons and other institutions. Manson moved to San Francisco after his release and survived by panhandling and busking. He became a hippie guru, and he soon had dozens of followers (most of them women, some of them pregnant): The Manson Family.
---
The Manson Family spent a year traveling the West Coast in a bus until, by pure happenstance, they met Dennis Wilson of the Beach Boys. The Manson Family ended up living with Wilson for months and costing him roughly $100,000. This included a large medical bill for treatment of their STD's (They were hippies, and it was all about the Peace, Love, and Sex, after all) and $21,000 for the accidental destruction of his uninsured car, which they borrowed. While living with Wilson, Manson spent time in the studio with the Beach Boys and recorded "Cease to Exist", which the Beach Boys reworked and released as "Never Learn Not to Love" on their 1969 album 20/20. Manson recorded other songs that were released on his 1970 album Lie: The Love and Terror Cult—an album that was released while he was in prison for the Tate murders.
But Manson also recorded an album at Dennis Wilson's brother Brian Wilson's home studio. These songs weren't demos. They were finished songs co-produced by Carl Wilson and Brian Wilson. Manson has also "confirmed" the songs' existence, insofar as Manson can confirm anything. But the Beach Boys have always (understandably) denied the songs' existence; if the songs exist, the Beach Boys will never release them—again, understandably. But it's a fact that the Beach Boys released a song that Manson wrote, and it's a fact that the Beach Boys helped Manson record other songs.
Here's Two Songs of His:
[Reveal]
Spoiler:
They're about What You'd Expect
---
In case you're interested in a broader perspective of the very first part:
If you liked part 2:
If you liked part 3:
http://abcn.ws/2mFRPZM
That's all for now, I plan on doing a similar write-up twice a week. Let me know if you found this interesting and I'll continue producing them
Thursday will be the next one about Motown.



CRUSTY SEA MILF

Egregious Infundibular
First name: Brennan/wolbre4
Posts: 1736
Likes received: 422
Joined: 1st November, 2017, 7:04 pm
Location: Probably Kevin's DMs / Minnesota
Country:



Activity level

Based on posting activity in the past two weeks. Tier IV and above grant custom name colours in Discord.

: Tier I
Progress to next tier:

---
Part 2a: Jumpin' Jack Flash
I'm going to have to do the Kennedy write-up in parts because it's super lengthy and detailed. This is Segment 1 of 5.
If you asked an American, or anyone who lived during the later part of the 20th century to name an important or excellent president in modern history, JFK is probably the quintessential answer, alongside Roosevelt and Reagan. He's often thought of as a sign of hope, success, youthfulness, and the West's fight to contain and eliminate Communism spread by Red China and the USSR. He is the second youngest president to be elected president at 43, second only to Teddy Roosevelt over half a century before. His youthful demeanor, enthusiasm, and household surname led him to defeat Nixon in the 1960 election, a tight election that would decide politics for nearly a decade in America, and would forever change the world (and still does today), even after his death in 1963.
Chapter 1: Fortunate Son
John Fitzgerald Kennedy, was born on May 29, 1917, in Brookline, Massachusetts. He was the second child of Joseph Kennedy, Sr. and Rose Kennedy, who would eventually have nine children. These includes the eldest brother, Joe Jr., and his younger siblings Rosemary, Kathleen, Eunice, Patricia, Robert and Edward. This generation of Kennedys would eventually become one of America's most famous political families.
JFK's father, Joseph, was an ambitious man who would achieve great success both in business and politics, and he was the most influential on his children. The son of a Boston bar, Joseph Kennedy had graduated from Harvard and married into Boston's Irish Catholic upper class. At the time of JFK's birth, the United States had just entered World War I; Joseph Sr. left his job at a Boston bank to help manage a shipyard, which was busy churning out war vessels (becoming extremely wealthy and reputable). After the war ended, he began investing in various markets, including Hollywood, media, and shipbuilding. In 1930 Joseph Sr. moved to New York, where his acumen as a stock market speculator became legendary. He survived and even profited from the Wall Street Crash of 1929, and by the mid-1930s his fortune was immense.
Rewinding a bit, by the time he'd turned 25, he was already the president of a bank, the youngest in America. He got rich by working hard and making smart decisions, but he turned that wealth into a fortune by cheating on the stock market.Kennedy turned the stock market into a gold mine by using tricks that, today, are illegal. He used insider trading, created artificial scarcities to drive up stocks, and sold other ones short to drive them down. It was all unethical, but at the time, it wasn't illegal, and Kennedy's fortune soared.He knew what he was doing. Encouraging a classmate to do the same, Kennedy said, "It's easy to make money in this market. We'd better get in before they pass a law against it."
Some other Questionable features of Joseph Sr.'s Character:
-He openly cheated on his wife, and brought his mistress along with Rose on several vacations
-He was a vocal Anti-Semite, and in 1938 said, "They brought in on themselves," Kennedy said when he heard about German Jews being attacked. To a friend, he added, "As a race they stink. Look what they did to Hollywood," and "Jewish pundits," he wrote in a letter, were going to "set a match to the fuse of the world."
-He supported Joseph McCarthy and the House Un-American Activities Committee, or "HUAC", essentially a committee organized to weed out and imprison 'communists' in Hollywood, the media, and the government. This committee would later be disbanded and McCarthy would become a laughingstock.
-He willingly paid for his daughter to be lobotomized (While at the time, this was an acceptable medical procedure, it had lasting effects and would generally cause catatonia and inability to function independently).
None of these paint a particularly pretty picture.
Chapter 2: We Are Family
Basic Summary of JFK's Siblings:
Joseph Patrick Kennedy, Jr.
was born on July 25, 1915. Joe was a Lieutenant in the United States Navy. From an early age, his father planned for him to become president. Joe had planned to run for Massachusetts's 11th congressional district in 1946, but in 1941 he left Harvard Law School before his last year and joined the Navy. He was killed on August 12, 1944 during a World War II mission when his bomber was blown up over the English Channel.
Rose Marie Kennedy
was born on September 13, 1918. As a child, Rosemary displayed some behavioral difficulties as well as some developmental delays. At the age of 23, her father had a lobotomy performed on her that failed and resulted in diminished mental capacity. Rosemary was then institutionalized in Jefferson, Wisconsin in an institution called "St. Coletta School for Exceptional Children." She died at age 86 on January 7, 2005 of natural causes.
Kathleen Agnes Kennedy
was born on February 20, 1920. She had many close friends in London, England and was named debutante of 1938 when her father was made the US Ambassador to the United Kingdom. Kathleen worked with the Red Cross in both New York and London. She married Lord Hartington and was given the title Marchioness of Hartington. Her husband was called up for duty and killed in Belgium in 1944, just four months after they married. Kathleen laer had a relationship with the 8th Earl Fitzwilliam who was still married. They died together while flying to the South of France in a plane crash on May 13, 1948.
Eunice Mary Kennedy,
the fifth-born Kennedy child, was born on July 10, 1921. As she was close to her sister Rosemary, Eunice became an advocate for children's health and disability issues. Eunice founded Camp Shriver in 1962 for people with intellectual disabilities, which grew and later became the Special Olympics in 1968. She died of a stroke at age 88 on August 11, 2005.
Patricia Kennedy
was born on May 6, 1924. Pat had dreams of being a film producer and had a strong interest in Hollywood and travel. Pat was involved with the John F. Kennedy Library and Museum and the National Center on Addiction. She founded the National Committee for the Literary Arts. She died on September 17, 2006 from pneumonia.
Robert Francis Kennedy
was born on November 20, 1925. He joined the United States Navy and was an apprentice seaman. Bobby attended Harvard College and graduated from the University of Virginia School of Law in 1951. He worked as a lawyer for the United States Department of Justice. He was appointed the 64th United States Attorney General, by his brother John when he was president, and served from 1961 to 1964. He was the Senator for New York and went on to campaign for the presidential election in 1968. He was assassinated in Los Angeles by Sirhan Sirhan on June 6, 1968.
Jean Ann Kennedy
was born on February 20, 1928. She is the longest living of the Kennedy children. Jean is an American diplomat and was the former ambassador to Ireland. Jean founded Very Special Arts, a non-profit that is dedicated to creating a society where disabled people can engage in the arts. Jean was awarded the Presidential Medal of Freedom in 2011 by President Obama for her work with her nonprofit.
Edward Moore Kennedy
was born on February 22, 1932. During his time at Harvard, Ted was caught cheating and expelled but later reinstated. He went on to join the Army and served two years. Ted became Senator of Massachusetts in 1962. He was injured in a plane crash in 1964 and was involved in a car crash in 1969 that killed his passenger Mary Jo Kopachne, his campaign aid (And mistress. He actually was drinking before he drove her home, and when the went off the side of a bridge, he escaped the car without aiding Mary Jo - This would be partially detrimental to his future presidential runs). Ted ran for President in 1980 but lost, and was the fourth longest-serving continuously-serving Senator in United States history.He died from brain cancer on August 25, 2009.
I figured I would throw in something about the "Kennedy Curse" here:



CRUSTY SEA MILF

Egregious Infundibular
First name: Brennan/wolbre4
Posts: 1736
Likes received: 422
Joined: 1st November, 2017, 7:04 pm
Location: Probably Kevin's DMs / Minnesota
Country:



Activity level

Based on posting activity in the past two weeks. Tier IV and above grant custom name colours in Discord.

: Tier I
Progress to next tier:

---
Part 2b: All Shook Up
Segment 2 of 5 of the Kennedy write-up
Chapter 1: Jacqueline Bouvier
Jacqueline Lee Bouvier was born on July 28, 1929, in Southampton, New York. Her father, John, was a wealthy stockbroker on Wall Street whose family had come from France in the early 1800s. As a young girl, she was a nationally acclaimed equestrienne, winning awards by age 11. She was an extremely intelligent young women, excelling in French, English, Social Sciences, and Art, and History throughout her college experience both at Vassar College in New York and George Washington University in Washington D.C.
It's also worth noting that she was Catholic (this will come up later), and grew up in a very religious family.
Jacqueline started her first job in the fall of 1951 as the "Inquiring Camera Girl" for the Washington Times-Herald newspaper. Roving around the city, she took pictures of people she encountered, asked them questions on the issues of the day, and wove their answers into her newspaper column. Among those she interviewed for her column was Richard M. Nixon. She also covered the first inauguration of Dwight D. Eisenhower and the coronation of Queen Elizabeth II. During this time, Jacqueline met John F. Kennedy, also a Catholic, who was a congressman and soon to be elected senator from Massachusetts. On September 12, 1953, they married at St. Mary's Church in Newport, Rhode Island.
In the early years of their marriage, the couple faced several personal setbacks. John Kennedy suffered from Addison's Disease and from chronic and at times debilitating back pain, which had been exacerbated by a war injury, and in late 1954, he underwent a near-fatal spinal operation. Additionally, Jacqueline suffered a miscarriage in 1955 and in August 1956 gave birth to a stillborn daughter, Arabella.
Jacqueline gave birth to her daughter Caroline on November 27, 1957. At the time, she and John Kennedy were campaigning for his re-election to the Senate, and they posed with their infant daughter for the cover of the April 1958 issue of Life Magazine. They traveled together during the campaign, and soon enough, John started to notice the value that his wife added to his congressional campaign. Kenneth O'Donnell remembered that "the size of the crowd was twice as big" when she accompanied her husband; he also recalled her as "always cheerful and obliging". In November 1958, John Kennedy was reelected to a second term. He credited Jacqueline's visibility in both ads and stumping as vital assets in securing his victory, and he called her "simply invaluable".
Chapter 2: Camelot
The 1960 election was a crucial one - the Vietnam war in its infancy had begun over 4 years prior, the U.S. still sought to promote "Containment" throughout Europe, Asia, and S. America that was carried on by Kennan (Truman) and Dulles (Eisenhower) in previous administrations administrations.
The Republican insider was Richard Nixon of California, relatively young but experienced as the nation's Vice-President for 8 years under Dwight Eisenhower. The Democratic newcomer was John F. Kennedy, senator from Massachusetts, who at the age of 43 could become the youngest person ever to be elected President. Regardless of the outcome, the United States would for the first time have a leader born in the 20th century. This election would be one of the closest in history.
The first important point to remember is Kennedy would be the first Catholic President, if elected. This raised concerns among many opposing groups, who questioned whether he would respond to the American people, or the Pope first. Additionally, his faith was not a successful selling point in the Bible Belt (The Protestant South, From Texas to Kansas, all the way to the Eastern Seaboard), an area, that, while generally Republican, still had significant urban Democrats voting.
Nixon stressed his steadfast commitment to fighting communism. He had made a name for himself as a staunch red-baiter in the post-war era, leading the charge against alleged spy ALGER HISS. Nixon emphasized the importance of his 8 years as Vice-President. The Soviet Union and China were always pressing, and America could ill afford a President who had to learn on the job.
Kennedy stressed his character, assisted by those in the press who reported stories about his World War II heroism. While he was serving in the South Pacific aboard the PT109, a Japanese destroyer rammed his ship and snapped it in two. Kennedy rescued several of his crewmates from certain death. Then he swam from island to island until he found a group of friendly natives who delivered a distress message Kennedy had carved into a coconut to an American naval base. Courage and character became the major themes of Kennedy's campaign.
Although both candidates were seen as moderates on nearly every policy issue of the time, each hailed from different backgrounds. Kennedy was from a wealthy background and graduated from Harvard University. Nixon painted himself the average American, growing up poor in California, and working his way through Whittier College.
In an attempt to broaden his base, Kennedy named one of his opponents for the Democratic nomination his Vice-President. Lyndon Johnson was older and much more experienced in the Senate. Johnson was from Texas, an obvious attempt by Kennedy to shore up his potential weaknesses in the South. Nixon named Massachusetts Sen. Henry Cabot Lodge Jr. as his running mate to attack Kennedy in his region of greatest strength.
It is worth noting that Johnson and Kennedy were not close friends and their relationship was filled with conflict. Kennedy treated Johnson as if he was completely incapable, and Johnson dislike for Kennedy as a Senator created significant tension. Additionally, RFK (Bobby) and Johnson later would despise each other even more after LBJ would become President, as RFK felt that Johnson had supplanted his brother after he was murdered in Johnson's home (Johnson was from Texas). This would only be further worsened by the fact that, as a young aide to Joseph McCarthy due to his father's influence (Yes, the HUAC and Witch Hunt Republican from the last post), Johnson knew and relentlessly mocked Bobby.
Chapter 3: Center Stage
The first televised Presidential debate on 26 Sep 1960 pre-empted the Andy Griffith show, was watched by over 65-70 million viewers, and is widely credited with erasing Richard M. Nixon's lead over John F. Kennedy in the race to succeed Dwight Eisenhower. Kennedy won in November by a razor-thin margin.
As usual for the era, the candidates gave many speeches and were interviewed by newspapermen. They also made appearances on radio and television, including shows like Meet the Press and Face the Nation. But for the first time ever, Presidential candidates agreed to debate each other on television. Nixon, hoping for a single knockout blow, negotiated for a single debate, and Kennedy wanted five. They settled on four.
The first debate was held was devoted to domestic policy. Kennedy prepped that day with aides Ted Sorenson, Richard Goodwin, and Mike Feldman, who according to Theodore White had "operated like young men at college cramming for an exam." JFK and his aides spent that Monday morning coming up with the candidate's opening statement and going over policy details. Kennedy had a nap in the afternoon, after which the "brain trust" met again, JFK sitting on his bed with prepared fact cards, reading each while firing questions at his aides, and then flinging the card onto the floor of the hotel room. Then it was off to the debate.
Nixon, by contrast, spent the day alone, with barely a visitor or phone call. He had been nursing a knee injury, which he inflamed again on the way to the studio by striking it against a car door.
During the evening debate, both men spoke about issues in some detail, at least by television standards. Radio listeners polled after the debate generally thought that Nixon had bested Kennedy. But the story with television viewers was different, polling almost two-to-one in favor of Kennedy as the "victor" in the debate.
One important element of the debate was physical appearance - Nixon had pasty skin and a 5 o'clock shadow, sweated and looked somewhat sickly and even haggard, and appeared glowering and angry at times. Kennedy, by contrast, appeared relaxed, vigorous, and fit. Additionally, almost 2 hours before the first debate, Kennedy (known for his numerous affairs) paid a call girl to visit his Chicago hotel room. This has been confirmed by several of his secret service agents at the time, and likely also accounts for his lively and 'feelin good' appearance as he sparred with Nixon later that night.
More than just appearance was at play, though - Kennedy seems to have been aware of television as a medium. Nixon addressed himself in his opening and closing statements, debate-style, to Kennedy, agreeing with Kennedy's goals but disagreeing on the methods to achieve them. Kennedy, on the other hand, appealed directly to American viewers.
Nixon's running mate, Henry Cabot Lodge, reacted to Nixon's performance by saying: "That son of a bitch just lost the election."
The mere fact that Kennedy stood on the same stage with Nixon, and at minimum held his own, helped Kennedy's stature and erased Nixon's main argument against his opponent, that he was unequal to the task of being president.
Three more debates were held in October. By the time they ended, Kennedy was ahead in the polls.
It seems highly likely that without the televised debates, Kennedy would have lost the 1960 election to Nixon. As it was, Kennedy received 0.1% more votes than Nixon. In the Electoral College, he won with 303 votes to Nixon's 219 (269 were needed to win).
It is also important to be objective here, and address the common misconception that Chicago suffered rampant voter fraud during this election, and that winning Illinois secured Kennedy the election. In reality, even if JFK failed to secure Illinois, he would have needed to lose
AT LEAST
one other state to be overtaken by Nixon.
The Kennedy-Nixon debates ushered in a new relationship between the government and media, and an immediacy and connection between politicians and the general public. Kennedy's youth and style, his ease with the media, and his attractive wife Jackie, all fed this transition in politics.
Chapter 4: Apocalypse Now
This will pertain to only Vietnam under Kennedy (I included some esp great music with this one), I will address Vietnam later on as a whole in another post
The Vietnam War was a long, costly and divisive conflict that pitted the communist government of North Vietnam against South Vietnam and its principal ally, the United States. The conflict was intensified by the ongoing Cold War between the United States and the Soviet Union. More than 3 million people (including over 58,000 Americans) were killed in the Vietnam War, and more than half of the dead were Vietnamese civilians. Opposition to the war in the United States bitterly divided Americans, even after President Richard Nixon ordered the withdrawal of U.S. forces in 1973. Communist forces ended the war by seizing control of South Vietnam in 1975, and the country was unified as the Socialist Republic of Vietnam the following year.
Across the Pacific from America, French Indochina, or Vietnam as we call it today, was becoming a battleground of its own.
Part of the issue lies in the fact that the allies supported guerilla, Vietnamese forces in WW2 to stave off Japan. The leader of these forces, is a man by the name of Ho Chi Minh (Sound Familiar?).
After WW2, Japan was no longer a threat to Vietnam and the world, and French forces returned (since they were busy fighting in Europe) with U.S. backed diplomats to transition the government back to French rule. This was not taken well, and Ho Chi Minh began to establish a revolutionary, northern government. In the south, Ngo Dinh Diem established an anti-communist government.
Eisenhower pledged his support to S. Vietnam, and the S. Vietnam government began arresting, torturing, and executing some of over 100,000 Viet Cong (Vietnamese Communists). By 1957, the North and the South began to fight one another in battles, and turmoil began to appear within the Diem government.
A team sent by President John F. Kennedy in 1961 to report on conditions in South Vietnam advised a build-up of American military, economic and technical aid in order to help Diem confront the Viet Cong threat.
Working under the 'domino theory', which stated that if one Southeast Asian country fell to communism, many other countries would follow, Kennedy increased U.S. aid, though he stopped short of committing to a large-scale military intervention.
By 1962, the U.S. military presence in South Vietnam had reached some 9,000 troops, compared with fewer than 800 during the 1950s.
Almost exactly 3 years after being elected president. JFK Diem was deposed by his own military, an event predicted and known by the Kennedy Administration, yet not prevented. This was demonstrated when Kennedy sent Cable 243, a document that specified American interest in creating a coup, after Diem raided and killed hundreds in Buddhist Temples. The coup was orchestrated in part by the CIA, and the execution of Diem was staged to appear a suicide. This 'suicide story' would be sent to media, indicating that the coup was a coverup.
19 days later, Kennedy would be assassinated in Dallas.
(A more comprehensive Vietnam segment will come later in this series)



CRUSTY SEA MILF

Egregious Infundibular
First name: Brennan/wolbre4
Posts: 1736
Likes received: 422
Joined: 1st November, 2017, 7:04 pm
Location: Probably Kevin's DMs / Minnesota
Country:



Activity level

Based on posting activity in the past two weeks. Tier IV and above grant custom name colours in Discord.

: Tier I
Progress to next tier:

---
---
Recently active
Users browsing this forum:
CommonCrawl [Bot]
and 29 guests